Isle of Wight Trust initially accepted a control total deficit of £0.4m, which required savings of 14 per cent
But following further financial deterioration it now has an £18.8m deficit plan
Trust was rated inadequate by the CQC earlier this year
An NHS trust that is trying to address serious concerns over staffing levels and patient safety has rejected a financial target from NHS Improvement that would require efficiency savings of 14 per cent of its costs.
Isle of Wight Trust, which was rated inadequate by the Care Quality Commission in April and is in special measures, was told to plan for a deficit of £0.4m in 2017-18, or else lose its share of sustainability and transformation funding.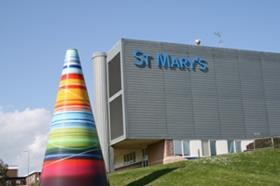 The trust's board papers said it accepted the control total in December after NHSI made it clear there would be no "negotiation". This meant the trust would be eligible to receive its share of the STF worth £3.5m.
However, after financial deterioration in the latter months of 2016-17, the trust board has rejected the target and instead set a deficit plan of £18.8m. The new plan requires savings of 5 per cent of its total costs, which is still higher than the average requirement of 4.2 per cent.
A report to the trust's April board meeting said the original plan would have required efficiency savings of £24m, equating to 14 per cent of its total costs. Savings of this level have been described elsewhere as "irresponsible" and "undeliverable" by trusts and NHS Providers.
The report added that a large proportion of these savings would have been "targeted at payroll scenarios", but that "no provisions have been made for restructuring costs".
Last month, the CQC raised serious concerns about the quality and safety of Isle of Wight's services, with its inspection report making several references to staffing shortages.
When control totals were issued to local organisations last year, trusts were told there would be "implications under the single oversight framework" if they refused to accept the targets.
The framework is used to determine the level of formal oversight or mandated support from regulators, and can potentially result in directors being removed. Every trust has been placed in one of four categories based on the level of support they require. Isle of Wight was put in the third segment, meaning it receives mandated support due to "significant concerns" over performance.
HSJ asked NHSI about a potential risk to patient safety if the trust had continued to plan for the control total deficit.
A spokeswoman said: "NHS Improvement has appointed an improvement director and is supporting the trust to develop a credible improvement plan for 2017-18 that delivers both safe care and financial recovery.
"As with all providers, Isle of Wight Trust will be eligible for STF if it meets the conditions, which include their financial control total."
The trust has forecast a deficit of £12.3m in 2016-17, against a £4.6m control total deficit. The board report said it had become clear since December that "activities in progress to deliver sustained efficiencies are not delivering".
A trust spokesman said the new 5 per cent savings requirement "reflects the fact that a trust with a significant deficit should aim to deliver above the national efficiency figure. It's a reflection that we should try and stretch beyond the norm, given the position."
He added that NHSI was been kept informed of the board's approval of the 2017-18 deficit plan.
More than a quarter of trusts rejected their control totals for this year due to the high level of savings that would be required to meet them.
It is likely that some of these trusts have since agreed their targets, though it is not clear how many.
Source
Trust board report and information provided to HSJ
Source date
April/May 2017