Chief executive of Isle of Wight Trust steps down ahead of CQC report
Improvement director has been appointed
Trust had struggled over the winter
The chief executive of England's only fully integrated hospital, mental health, community services and ambulance provider has stepped down ahead of the publication of its inspection report.
The Care Quality Commission's report into Isle of Wight Trust is due to be released next Wednesday.
Chief executive Karen Baker left on 31 March. The former nurse and midwife had led the trust since 2012 and was chief operating officer from 2010.
HSJ understands the CQC report will be highly critical of the trust.
Medical director Mark Pugh took over as acting chief executive at the start of April.
The trust had a difficult start to the year in terms of pressure on services, with 24 alerts under NHS England's OPEL system from 1 December to 20 January – the joint most in the country.
This week the trust said in a statement: "It would be inappropriate to comment on a draft report that has yet to be published. I do however want to reassure islanders, patients and the public that we take these issues very seriously and on behalf of the trust I want to apologise for where there have been failings. Staff have been working hard to address the issues raised by the CQC since they were brought to our attention. Our focus is on providing safe quality care for patients, preparing for publication of the finalised report, which we hope will be soon, and developing an improvement plan that we hope everyone on the island will support."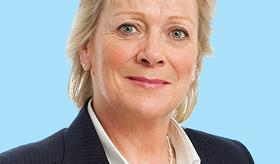 Former Heatherwood and Wexham Park Hospitals Foundation Trust chief executive Philippa Slinger has been appointed as improvement director at the £160m-turnover trust.
In a statement released when she stood down, Ms Baker said: "I have been the chief executive of this trust for almost five years and I am proud of the progress we have made in many areas during that period. The My Life a Full Life new care model offers an integrated approach to delivering health and care that will be of real value not just on the Isle of Wight but in many other parts of the country too.
"It is true, however, that the NHS on the Isle of Wight – like the NHS elsewhere – faces many big challenges and it is clear to me that we have not always provided the quality of care the public expects. I am very sorry about that and as chief executive I take my full share of the responsibility. I now feel that after almost five years the trust needs a fresh pair of eyes to take it on the next stage of its development journey.
"It is a matter of public record that within weeks the CQC will be publishing a report on the health services delivered by the trust. It would be wrong to say more about this report before publication but I know it will contain some important messages about how we can improve healthcare on the island. I do not want questions about my own position to detract from these important messages around the time of publication. I have therefore decided to stand down as chief executive with immediate effect.
"I love the Isle of Wight and its people and I have nothing but admiration for the care and commitment of those who work and volunteer for the NHS on the island."
Source
Information obtained by HSJ