James Paget appoints Anna Hills as its new chief executive
She replaces Christine Allen who became West Hertfordshire chief in December
James Paget University Hospitals Foundation Trust has promoted deputy chief Anna Hills to the chief executive role on a permanent basis.
Ms Hills has been acting up to the role since Christine Allen left. Ms Allen presided over a five-year period of relative stability at the Norfolk district general hospital before leaving for the role of chief executive of West Hertfordshire Trust in December.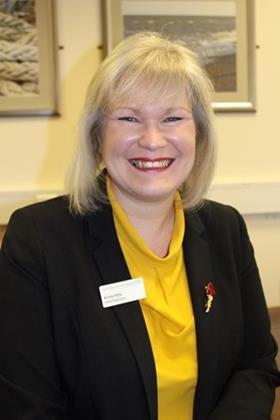 Ms Hills takes on the permanent placement just as the trust is going through a significant reconfiguration, which is part of a project designed to better integrate acute services across Norfolk.
The Norfolk Hospitals Group project, which is in early stages, involves joining up services and sharing staff with its local trauma centre, Norfolk and Norwich University Hospitals FT, and Queen Elizabeth Hospital in King's Lynn.
Ms Hills said: "I am looking forward to ensuring that the James Paget continues to develop and improve, both as an organisation, and in terms of the healthcare services and facilities it offers."
Ms Hills joined the trust as a clinical orthoptist in 1992 and then held similar roles at Ipswich Hospital and West Norwich Hospital, before returning to James Paget as clinical governance manager in 2000.
She also spent five years working as a healthcare performance specialist for PricewaterhouseCoopers across the eastern region, before being appointed to a string of senior management roles at James Paget. She was appointed deputy chief executive in April 2018.