Jeremy Hunt has been appointed as health secretary, replacing Andrew Lansley, in a ministerial reshuffle. Three of the department's other ministers have also been replaced.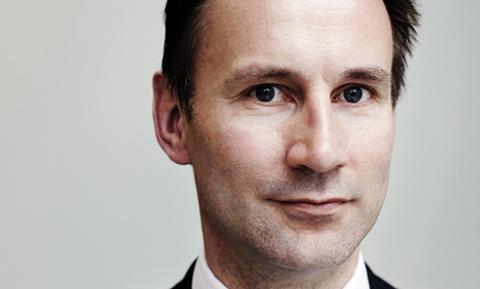 The announcement was made by 10 Downing Street on Tuesday. The reshuffle has also seen Liberal Democrat as Paul Burstow replaced by Norman Lamb; junior minister Anne Milton replaced by Anna Soubry; and minister Simon Burns moved to the transport department. Mr Burns is expected to be replaced by the Dan Poulter, who is a doctor.
Mr Hunt's promotion from the post of culture secretary comes despite the huge controversy in the spring about his office's involvement with Rupert Murdoch's News International group.
Mr Hunt told the BBC his new job would be a "huge task". He said: "I'm extremely honoured. It's the biggest privilege of my life."
Mr Lansley will become leader of the Commons, another cabinet post. He has been health secretary since the coalition government was formed in 2010. Mr Lansley became extremely unpopular during the passage of his Health Bill.
Before that he was shadow health secretary for seven years, and he had previously indicated he was not interested in any other government roles.
More soon