Chair and chief executive of Kettering General Hospital FT step down
Trust had seen thousands of patients left off waiting lists
The chief executive and chair of a hospital trust accused of removing potential patients from waiting lists have stepped down.
Kettering General Hospital Foundation Trust's chief executive David Sissling has been on sick leave since suffering a brain haemorrhage in September 2016 and, after receiving medical advice, decided to formally resign on June 16 to concentrate on his recovery.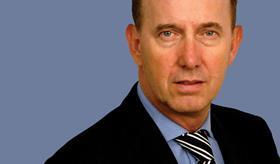 Chair Graham Foster has resigned to allow a new chair to appoint a new chief executive.
Last week HSJ reported the trust had removed 26,000 potential patients from elective waiting lists using "unsafe" data filtering methods. The trust said it stopped using the method in December 2015. NHS Protect is also looking into allegations by a whistleblower that the trust deliberately hid long patient waits to avoid fines from its commissioners. The trust said the claims are "entirely false", but said senior managers had "failed to act appropriately".
Mr Foster announced his departure yesterday. He joined the trust in 2013, appointing Mr Sissling as chief executive the following year.
Mr Foster said: "I feel the appointment of a new chief executive would be best achieved with a chairman who is committed to the trust for at least three years given the scale of challenges faced."
The trust confirmed Mr Foster had two years left on his three-year term as chair.
A spokesman for the organisation said in a statement: "We would like to be clear that there is no connection whatsoever in the recent resignations to the allegations made by a former member of staff regarding waiting list 'fraud'."
In February, Kettering appointed Fiona Wise as interim chief executive and she is due to remain in post until December. Ms Wise had already been interim chief executive of the trust for six months over 2013 and 2014.
The damning report from consultants CPA into the waiting times problems, published last week, said the data had been misreported since 2006 and from 2008 the trust's "reporting data suggest it was delivering RTT compliance when in fact its true position is unknown and the data is a best guess". The trust did not suspend its reporting of national RTT data until December 2015.
There are three trusts currently not reporting waiting times because of their inability to verify their actual accuracy. One of these, St George's University Hospitals FT, has admitted at least two patient came to "severe harm" after delayed treatment.
Updated on 8 August after receiving additional information
Source
Information obtained by HSJ and chair's statement