Kettering General Hospital FT rated inadequate after "serious concerns" found in A&E, staffing, risk management and treatment delays
Trust is fourth to enter special measures in six days
New interim chief executive was appointed at trust after incumbent left within six months
A Midlands trust has been placed in special measures after a Care Quality Commission inspection uncovered "serious" problems with the care provided.
Kettering General Hospital Foundation Trust is one of four trusts to enter the regime in less than a week. Isle of Wight Trust was also put in special measures today, following United Lincolnshire Hospitals Trust yesterday and Northern Lincolnshire and Goole Hospitals FT last Thursday.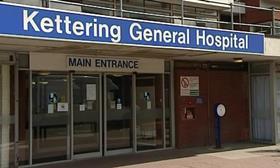 The latter two trusts had previously exited the regime but were put back in special measures after their latest inspections.
Kettering was rated inadequate overall and for how safe and well led it is. It was rated requires improvement for being effective and responsive, and good for being caring.
HSJ previously reported that the trust was in "real trouble" after care quality and financial concerns were raised.
In the trust's emergency department, the CQC found "insufficient staffing levels" to meet the patients and "no effective processes" to ensure that patients who turned up at A&E were safe to wait up to two hours to see a clinician. It also said there were "not enough registrars or junior doctors" to cover weekend or out of hours shifts. The CQC criticised the trust for not providing an electronic list of priority patients or an electronic handover of care.
Inspectors raised "serious concerns" over the "accuracy and quality of its referral to treatment data" and the "long delays" some patients faced to receive treatment. It found waits of more than 52 weeks, and in October only 69 per cent of patients were seen within 18 weeks against a 92 per cent national target. The hospital is also not reporting RTT data to NHS England ue to a longstanding quality issue, which saw reporting suspended in December 2015.
The CQC found that "urgent improvements" were needed in children's services, with staffing and safety concerns highlighted for paediatric outpatients, inpatients and the neonatal unit.
The inspection found risks such as a failure to escalate the care of deteriorating patients and poor junior doctor cover for medical wards, but the trust "had not… recognised, assessed or mitigated" the risks.
It criticised leaders for lacking "adequate management" of such risks and a failure to learn from incidents.
The trust has had significant problems with its leadership since its substantive chief executive was forced to take sick leave after a medical emergency last year. The deputy chief, Clare Culpin, took over in September only to resign in January to become a managing director of Basildon and Thurrock FT. A new interim chief executive, Fiona Wise, was appointed at the end of February.
Ms Wise previously held the role of improvement director at University Hospitals of Morecambe Bay NHS Foundation Trust. She was also appointed to undertake improvement work at the maternity unit at Sherwood Forest Hospitals FT, which came out of CQC special measures in November.
NHS Improvement has been providing Kettering with support since the CQC inspection was carried out in October, although the trust said Ms Wise's appointment was made independently of the regulator. She had previously been interim chief executive of the trust between October 2013 to April 2014.
This article was updated at 3.3opm on 12 April with new information about Fiona Wise's appointment