Trust accepts £11.3m control total despite it being rejected in draft plans
Kettering General Hospital Trust has reported large financial deteriorations for two years running
Latest deterioration came after regulator suggested this could imply a lack of "grip and control"
A financially troubled NHS trust has accepted its control total for 2018-19, despite the finance director saying it should be rejected in draft plans.
Kettering General Hospital Trust, which has reported a large deterioration in its finances for two years running, was given a control total deficit of £11.3m by NHS Improvement.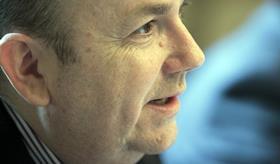 The trust ended last year with a deficit of £33.6m.
According to minutes of the trust's performance, finance and resources committee meeting on 28 February, finance director Nicci Briggs recommended the trust "reject" the control total in its draft plan, before reviewing whether the board would find actions necessary to meet the target "palatable".
Lizzie Hanna, a non-executive on the committee, also raised concerns about the trust's workforce budget and said she "did not consider that the culture of the trust would address the required improvement through the stated management actions", according to the minutes.
The committee agreed to submit a draft financial plan for a £16.2m deficit and to "work up the actions" that would bridge the £5m gap to the control total.
The trust told HSJ it has now accepted the control total, but would not comment when asked whether Ms Briggs had supported this decision, or explain how the trust believes it can bridge the gap.
If trusts reject a control total offered by NHSI, they forego their share of provider sustainability funding and are subject to higher interest rates on bailout loans.
A new chief executive, Simon Weldon, took over at the trust on 1 April, after being director of operations and delivery at NHS England. His report to the May board meeting said the trust submitted a refreshed operating plan on 30 April, which included key changes on finance.
In 2016-17, the trust reported a deficit of £25m, which was £18.6m worse than planned.
In 2017-18, it rejected its control total and was still officially forecasting to meet its deficit plan of £19.9m at the end of December. But in February it revised the forecast to £29.9m, and was then was reportedly told by the regulator that any further deterioration would be a "potential indication of the trust not having enough grip and control".
The position subsequently deteriorated to a £33.6m deficit, with the trust citing winter pressures, a shortfall on non-elective income, high spending on bank staff and failed savings initiatives.
A trust spokesman said: "To confirm all necessary recovery actions were being taken, the trust initiated an externally led grip and control review in line with NHSI's best practice guidance. The resultant report confirmed the trust has good grip and control measures in place and in some instances has exemplar control processes."
Source
February/March/May 2018 board papers
Source date
2 March 2018, 6 April 2018, 4 May 2018
Trust misses finance target by £60m but keeps access to STF
1

2

3

Currently reading

Trust accepts control total after 'grip' warning from regulator

4