Kettering General Hospital Foundation Trust to lose acting chief executive Clare Culpin at the end of March
Ms Culpin to become managing director of Basildon and Thurrock FT
Substantive chief executive David Sissling remains on extended sick leave
Kettering General Hospital Foundation Trust is making "interim arrangements" to put a new acting chief executive in place, after the incumbent announced she will be leaving after five months in the job.
At the end of March, Clare Culpin will take up the role of managing director at Basildon and Thurrock University Hospitals Foundation Trust.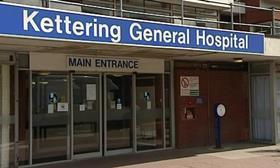 She told HSJ: "I am working with the executive team and trust chair [at Kettering] to finalise plans for the interim arrangements before I go."
Ms Culpin, previously deputy chief executive, took over from David Sissling after he had to go on extended sick leave following a "medical emergency", a trust spokesman said.
Although it is not clear when Mr Sissling went on leave, Ms Culpin has been referred to as interim chief executive since the trust's 28 October 2016 board meeting.
She is joining Basildon and Thurrock to become part of a pioneering "group model" of three trusts. Ms Culpin will have responsibility for direct operational management at the trust. Clare Panniker is chief executive of the Essex provider, as well as Southend University Hospital FT and Mid Essex Hospital Services Trust.
Ms Culpin has held a number of roles in four and a half years at Kettering. Prior to her roles as acting chief executive and deputy chief executive, she was the director of nursing and quality, and the director of strategy and corporate governance.
Source
Information provided to HSJ