Trust sells assisted conception unit to private company and charity
King's College Hospital Foundation Trust to receive £26m from the sale
Both the company and charity have a King's consultant as a director
A heavily indebted foundation trust has sold a specialised unit to a charity and a private company for £26m, HSJ can reveal.
King's College Hospital Foundation Trust in south London sold its assisted conception unit to the Fetal Medicine Foundation and a company called King's Fertility, which paid £15m and £11m respectively. The charity and the company both have one of the trust's consultants as a director.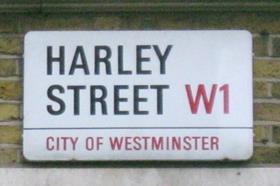 FMF is a registered charity that gets most its income from the Fetal Medicine Centre, a private facility in Harley Street. The most recent Charity Commission documents for the foundation, for 2015-16, show it had an income of £6.4m against costs of £4.1m.
Professor Kypros Nicolaides, a foetal medicine consultant at King's, is also one of the directors of the centre and FMF.
King's Fertility is registered in Harley Street and was incorporated in March this year, two weeks before the end of the financial year.
The company's sole shareholder is FMF and one of the directors is Professor Nicolaides.
The trust's financial position is one of the most challenged in London. King's most recent board papers say its working capital borrowings from the Department of Health were £250m at the end of April.
It ended the most recent financial year with an underlying deficit of £48.8m.
The £49m savings plan the trust is working to has £20m yet to be identified and £10.4m undergoing checks because they were unlikely to be realised.
A spokesman for the trust said: "King's has sold a majority stake of its fertility service – formerly the King's Hewitt Fertility Partnership – to the Fetal Medicine Foundation. The new venture will be called King's Fertility and will continue to offer exceptional services to existing and new NHS patients. The service will be based at Windsor Walk, Denmark Hill, and strengthens the existing relationship between the trust and FMF under the leadership of Kypros Nicolaides."
The sale follows the Royal Free London FT selling one of its properties to its charitable arm.
The trust had hoped to make £47m from selling the Royal National Throat, Nose and Ear Hospital in central London to the Royal Free Charity in time to be included in the 2016-17 accounts, but was blocked by its auditors and moved to 2017-18.