KCH and GSTT to have committee-in-common reporting to both boards
Move follows appointment of GSTT chair to equivalent position at King's College Hospital
Latest in series of integration steps
Two high-profile teaching hospital trusts with a joint turnover of more than £2bn are forming a committee-in-common, to oversee "closer collaboration and strategic alignment".
Guy's and St Thomas' Foundation Trust and King's College Hospital FT in south London already share a chair, an IT director and a director of strategy.
This morning, staff were told: "The NHS is facing a period of unprecedented change including significant and increased pressure on services… collaboration and partnership working, focused around building robust and sustainable health systems is becoming increasingly important."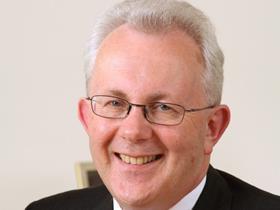 GSTT chair, Sir Hugh Taylor, was made chair of KCH in February this year, after the latter's well documented performance, finance, governance and patient safety problems.
In a message to King's staff this morning, Clive Kay, who was appointed chief executive of KCH by the previous chair, said the organisations wanted to avoid the "distraction" of a full merger.
In an email to staff, he said: "What we are seeking are the benefits of closer working; and so our aim is to build trust and confidence, increase the pace of collaboration and to formalise the oversight of shared programmes of work.
"We have therefore committed to closer collaboration and strategic alignment, initially focused on a small number of priority areas where we believe we have the greatest opportunity to make progress."
He said while the committee's terms of reference, membership and work programme had yet to be decided, its remit "will be to take decisions together and accelerate progress in areas where we are already engaged, making a reality of two organisations working together with one voice and helping to make our services more sustainable for the benefit of patients and the communities we serve".
Joint committees are used by several "foundation groups" — such as the Salford-led chain in Greater Manchester — to run the organisations through a single decision making committee, while preserving the boards of their members. In most cases there is a single chair and chief executive, although Guy's and King's have separate CEOs at present.
The trusts have a chequered history of collaborating, with a senior clinician telling a consultant engaged to work on a previous merger bid the rivalries could be likened to "land grabs before the armistice".
Professor Kay said: "Partnership working requires us all to think and work differently, rather than see things from a single organisational perspective. This is not always easy, but I believe that we can embrace this change with the same commitment and enthusiasm as you bring to our own trust."