"Major regeneration opportunities" in south London, says CCG leader
Developments "will practically be new towns"
Up to 1,000 units considered for Lewisham Hospital land
Document reveals King's College Hospital looking to expand site
Two large scale developments on hospital sites in south London are being considered, documents obtained by HSJ reveal.
Papers from the London Estates Board, released under the Freedom of Information Act, show plans being worked on for a significant development at King's College Hospital Foundation Trust's site in Denmark Hill and another on land owned by Lewisham and Greenwich Trust at Lewisham Hospital.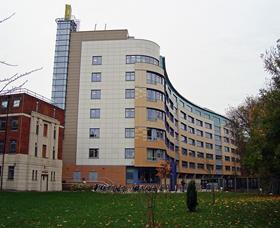 The former would also involve land owned by UK Power Networks, which has a site next to the hospital, and work has started on "the design, viability and economic development work to look at the feasibility of developing the site".
A document presented to the LEB also said the King's development could include "additional hospital uses, increased employment space and enabling residential development.
"The funding is to help with the masterplan for the KCH campus and wider environs including the regeneration of Loughborough Junction."
Minutes of an LEB meeting in May 2017 reported Malcolm Hines, then finance director for Southwark Clinical Commissioning Group and a representative of the south east London sustainability and transformation partnership, saying: "Within south east London, there are some major regeneration opportunities in areas where there is huge predicted growth, including some which will practically be new towns."
King's College Hospital made no comment on the plans at the time of publication.
At Lewisham Hospital, an assessment by the LEB said there was potential for 1,000 new homes and commercial units with a redevelopment of part of the site.
The summary, from July 2017, said: "The site has potential for reconfiguration not least to provide fit for purpose service accommodation, improved accommodation for the Ladywell Unit [a mental health site], which may release land for other uses.
"Overall, across these and other areas of public sector land, the Ladywell area offers the potential for significant development – new fit for purpose operational space to meet transforming service needs, more than 1,000 new homes, new retail, leisure and employment space, infrastructure to support that growth and capital receipts to help fund that development."
The document said "the northern end of the Lewisham Hospital site houses some older low rise property, and although predominantly trust owned, also has the council owned registry office". It added that the Ladywell Unit was "not built for its current use and is coming to the end of its operational life".
A spokesman for Lewisham and Greenwich Trust said: "These early, emerging plans are part of the work that we said would do as part of the wider London devolution project. We first spoke to staff and stakeholders about this in early 2017.
"Progress since then has been slow as this is a complex project involving a number of organisations. Nothing has been decided yet and we will be engaging with staff and partners as our plans are developed. These plans fit within the Lewisham council led devolution work, so much of the planning work is likely to be taken forward after the local elections later this year."
The HSJ Strategic Estates Forum is taking place on 20 March at BMA House in London. This is a high level strategic forum that brings together estates directors, sustainability and transformation partnership estates leads and trust board leaders responsible for the estates function who are developing strategic plans for their organisations and local health economies. The focus of the forum is on issues such as the delivery vehicle for the Naylor Report, the creation of Project Phoenix, advice on establishing strategic estates partnerships and assessing progress of STP estates plans. Sir Robert Naylor, national adviser, NHS Property and Estates; David Williams, director general of finance, Department of Health and Social Care and Simon Corben, head of profession, NHS Improvement are all confirmed as keynote speakers for the event. Register your interest for this free to attend event on our website: https://strategicestates.hsj.co.uk/register-your-interest-attending
Downloads
PDF, Size 0.34 mb

PDF, Size 0.18 mb
Source
Information obtained by HSJ