Jane Farrell leaves King's College Hospital FT with immediate effect
Ms Farrell was chief operating officer for 21 months
Resignation comes a week after finance director left
The chief operating officer of King's College Hospital Foundation Trust has left the struggling provider, HSJ can reveal.
Jane Farrell has left the role at the London trust after 21 months in the job.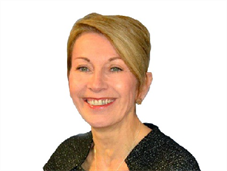 The trust's communications director told HSJ she resigned on 7 November with immediate effect.
The trust last week denied that she had resigned when HSJ asked about the resignations of Ms Farrell and finance director Colin Gentile.
Mr Gentile resigned on 1 November and had been at the trust since November 2015.
Board papers from a meeting yesterday said the trust's accident and emergency performance against the 95 per cent four hour target was at 85 per cent.
The organisation runs type one A&E departments in Lambeth and Bromley.
The board meeting held heard that the A&E performance had been affected primarily by flow issues at Lambeth that were largely in the trust's control, while the issues in Bromley had a lot more to do with delayed discharges to social care.
Chief executive Nick Moberley said there was: "Informally [a] very clear and explicit steer [nationally] to hit 90 per cent in quarter three and quarter four. In all honesty, they recognise nationally that [this] is under a lot of pressure."
Source
Information provided to HSJ; board papers
Source date
8 November 2017
Exclusive: Shelford Group trust risks £96m deficit
1

2

Currently reading

Second director leaves struggling teaching trust in seven days