Caroline Donovan pledges to end "blame culture" at Lancashire Care FT
Also says organisation needs to be less "defensive" in its dealings with external partners
Comes after two reviews cited a catalogue of problems in urgent care pathway
The new chief executive of Lancashire's troubled mental health provider has pledged to tackle a culture in which clinicians feel blamed for errors.
Caroline Donovan, who took over at Lancashire Care Foundation Trust in April, also said she will make it a priority for the organisation to be less "defensive" in its dealings with system partners.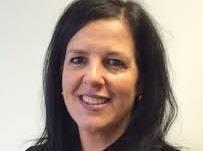 It comes after two independent reviews cited a catalogue of problems within the county's urgent mental healthcare pathway.
One of the reviews also reported serious cultural concerns within LCFT, and criticised its poor relationships with various external organisations, including social care services, commissioners and the police.
In an interview with HSJ, Ms Donovan said the problems in urgent care are "very unusual and we urgently need to improve things".
One factor thought to be contributing is that LCFT clinicians are too risk-averse when taking decisions about admitting or discharging patients, which is leading to high bed occupancy levels and delays through the system.
Ms Donovan said: "Our clinicians say they've had some really difficult experiences in inquests and coroners' courts and they feel the culture has been too much about blame, and they don't feel supported enough.
"We need to address that blame culture because it means our clinicians have quite a low risk threshold.
"So there's a lot of work that I'm going to be leading with the medical director and new director of ops to really support changing that – making sure we've got a good policy and practice, and where people are following policy that we support them in positive risk-taking and make sure they're backed up.
"Particularly in areas such as personality disorders, we currently have far too much of a bed first rather than home first model."
The new approach will be similar to the "just culture" introduced recently at other trusts in the region, including Mersey Care FT and Pennine Care FT.
In terms of the external relationships, Ms Donovan, who previously led North Staffordshire Combined Healthcare Trust to an "outstanding" Care Quality Commission rating, said: "Clearly relationships haven't been at the place that they need to be.
"I think it's really hard to have positive relationships when the system is in crisis. Nobody wants to be part of that or get the blame for letting our communities down.
"It's easy to point the finger in those situations. If you've got good relationships and trust, that can see you through a crisis can't it? But if they're not that great before, they can be even more challenging [in a crisis].
"For me, it's really important to not be defensive. I've been in the system a couple of months now and have felt really warmly welcomed. Obviously I've spent a lot of attention and time in trying to build relationships.
"Everyone wants to open a new chapter and start working more closely together, and has accepted the recommendations from the review. So that was an important moment for me that people weren't arguing about the data and defending their own bit of the patch."
She also said that although there have been problems in urgent care, the general quality of the trust's other services is "really good". She added: "We've got fantastic staff and that includes our urgent care staff, who are working under very difficult circumstances."