Spectrum Community Health awarded prison healthcare contract of £6.5m a year, which is less than current deal
NHS England says additional funds will be made available for improvements
Serious failings and concerns raised about the prison service over several years
A private provider is set to take over the troubled healthcare services at HM Prison Liverpool, under a core contract worth less than what the current NHS provider receives.
Spectrum Community Health has been awarded a five year contract worth £6.5m a year. The existing contract held by Lancashire Care Foundation Trust is worth £6.7m a year.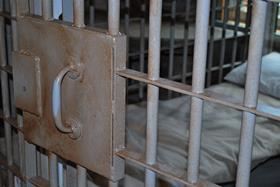 NHS England, which commissions the service, told HSJ funding on top of the £6.5m would be available and linked to "service improvement".
There have been serious concerns about the safety and quality of healthcare services at the prison for several years. Concerns raised by whistleblowers in recent months have led to an independent investigation, while the Care Quality Commission and the prison inspectorate have described an "impoverished regime" for inpatients at the prison.
The new contract is due to start in April.
Lancashire Care took on a five year contract for HMP Liverpool in 2015 but last year told NHS England it would be pulling out of the contract early.
According to a contract notice published in the Official Journal of the EU, Spectrum was the only bidder for the new contract.
The new contract includes the same services provided by Lancashire Care including primary care nursing, GP services, dental care, ophthalmology and some mental health care.
NHS England said the service is subject to an ongoing review and additional funding would be made available.
Asked why the core contract value had not been increased if the intention is to increase the funding envelope, an NHS England spokesman said: "The core contract is in line with other prisons that are performing well.
"We have put in [additional] money to fund recovery, which is available for the length of the contract but subject to review by both parties. It is designed to ensure additional money paid is linked to service improvement."
He did not specify how much additional money was available but suggested it would be a "multimillion pound investment".
Asked if the provider would be able to recruit substantive staff with the additional funding, he said: "The money is available if both parties agree it is necessary for the length of the contract and we expect recruitment to be on a substantive basis. The money is part of our allocated funding so is not at risk of being withdrawn if the service need is still there."
Spectrum is a community interest company with headquarters in Wakefield. It serves several prisons in the North East. It recently began providing healthcare services at three prisons in Lancashire, which were also previously run by Lancashire Care.
Prior to 2015, healthcare at HMP Liverpool was provided by Liverpool Community Healthcare Trust.
Last month, a wide ranging review led by Bill Kirkup found there were serious care and governance failures at the trust with the worst examples in the prison services. He recommended NHS England should review its commissioning of prison health services.
Spectrum did not wish to respond separately.
Source
Contract notice; NHS England statement