The chief executive of a mental health trust has announced she will step down from the role next year.
Heather Tierney-Moore has led Lancashire Care Foundation Trust since January 2009 so will have been in the job for 10 years when she leaves.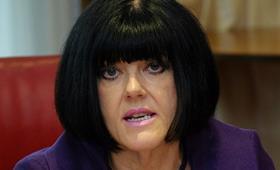 She said: "I have decided to step down as chief executive to pursue other interests. This was not an easy decision to make and when reflecting on what has been a significant part of my career, I feel incredibly proud of all that we have achieved during this time.
"I have always agreed with the chair that when the time comes, I would give him 12 months' notice and I will be honouring my promise."
The £350m turnover trust was rated good by the Care Quality Commission in January 2017. The CQC noted a significant reduction in out of area placements and the use of restrictive practices such as face down restraint and rapid tranquilisation. It was previously rated requires improvement in 2015.
Over the last year, the trust has carried out a large restructure of its clinical divisions, aimed at reducing management costs from 10 per cent to 8 per cent of turnover in response to the national efficiency agenda.
It felt the disruption and uncertainty caused by this was a factor leading to it reporting some of the worst staff survey scores in the country in March, for the proportion of staff recommending the trust as a place to work or receive treatment.
David Eva, the trust chair, said: "Lancashire Care would not be the organisation it is today without Heather's leadership and drive to put service users and patients at the centre of what we do; and to ensure that quality of service is the key driver for the trust.
"Her contribution and legacy will make her a very hard act to follow and our aim will be to live up to the standards she has set."