A mental health trust is preparing to launch a new legal services database that it expects to cut its spending on lawyers by 10 per cent.
Lancashire Care Foundation Trust said the service could be rolled out across the whole NHS.
The Knowledge and Legal Advice Centre will be going live at the beginning of March.
The database has been set up following a review of the trust's legal services, and is expected to shave £25,000 from its £250,000 annual legal services budget in the first year.
The system is split into different legal categories:
corporate finance and procurement;
contracts and commercial;
employment;
healthcare law;
information governance;
mental health legislation; and
property law.
It will allow staff across different departments to access previously paid for legal advice stored in the database, instead of having to pay for new advice each time it is needed. The system also allows staff to update the database with new advice.
HSJ understands other organisations in the Lancashire and South Cumbria sustainability and transformation plan footprint are interested in emulating the database, as are mental health trusts nationwide.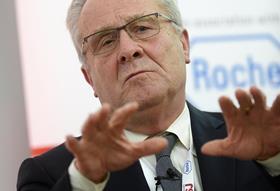 Julie-Ann Bowden, associate director of compliance and assurance at Lancashire Care, said the system will be reviewed after three months to make sure staff are using it and putting new information into the database.
She added: "One of the recommendations of the legal services review was to have a central place to store legal advice so we could share it across the organisation.
"It has grown to have the potential for it to be implemented across the whole NHS.
"The idea is that at some point we will have the potential to undertake a procurement exercise to look at how we procure either one single provider cross all areas of law or one provider per category."
Ms Bowden said the system – which has been developed within the trust by its SharePoint IT team and will be available through its intranet – fits in with its efficiency savings plan following the Carter review.
She said: "It's important that it adds value and people use it. It recognises that Lord Carter had that primary focus on operational productivity.
"The principles of Lord Carter's recommendations have been a guiding principle in considering how [the Knowledge and Legal Advice Centre] will improve efficiencies in legal spend."
The trust's legal review was by commercial barrister Melanie Gavin from Ward Hadaway, who has carried out similar investigations for other mental health trusts.
Ms Gavin said the database was only one of her recommendations but after Lancashire Care shows it working, it can be extended across the NHS.
She added: "It's all about showing something works, if I can show that it works more people will says that's something we want. My picture is for the whole of the NHS to have a knowledge centre they can tap into."
Source
Informaiton provided to HSJ