Long troubled health services at HMP Liverpool are provided by Lancashire Care FT
Trust confirms contract is under review while safety and quality concerns are investigated independently
Rosie Cooper MP says she has been contacted by whistleblowers about "awful" staffing levels and serious incidents
An independent investigation has been commissioned into quality and safety concerns in prison health services in Liverpool, while the trust that runs them has given early notice on its contract.
The long troubled healthcare services at HMP Liverpool are provided by Lancashire Care Foundation Trust, which took on a five year contract in 2015.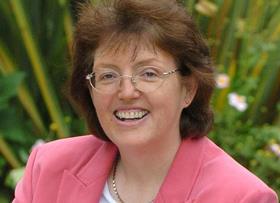 The trust confirmed to HSJ it has given formal notice to NHS England and will cease providing the services in April. This follows a decision not to bid to renew its contracts for five prisons in Lancashire.
The trust said the main reason for giving notice on the Liverpool contract was so it could focus on its mental health services in Lancashire and south Cumbria.
At last week's Commons health committee session, west Lancashire MP Rosie Cooper said she had been contacted by whistleblowers about "awful" staffing levels and care failings at HMP Liverpool.
She said a prisoner with epilepsy fell from a top bunk bed in the prison in the early hours of the morning. He was seen by a nurse and given painkillers before being put back to bed, but was found the next morning to have "life changing" spinal injuries, she said.
Ms Cooper told HSJ whistleblowers have alerted her to several serious incidents and she has seen evidence of severe staffing problems.
Her comments come after a warning from the Prison Officers' Association in the summer that the number of prison deaths on Merseyside was at its highest level in almost 30 years.
Pictures of cockroaches, filthy toilets and damp ridden walls at the prison were also highlighted in a national report by Her Majesty's Inspectorate of Prisons last week.
The health services provided at HMP Liverpool include an inpatient care unit; primary care and dental services; integrated drug treatment services; and allied health services including chiropody and physiotherapy.
They were previously run by Liverpool Community Health Trust, which is being disbanded due to wider care failings over several years, which were detailed in an independent report by law firm Capsticks.
The report said concerns had been persistently raised about the prison services, including incidents involving deaths in custody, but there was little evidence that appropriate action had been taken in response.
The prison contract was removed from Liverpool Community Health in January 2015, with Lancashire Care taking responsibility for the services on an interim basis while a tender process was started by NHS England.
Following the process, a five year contract was awarded to Lancashire Care in June 2015, including mental health, which the trust took over from Mersey Care FT. The contract value has remained flat in cash terms at £8.3m a year, which means there has been an annual efficiency requirement of 3 per cent.
After an inspection of HMP Liverpool in July 2016, the Care Quality Commission gave two improvement notices to Lancashire Care, due to concerns around access to GP appointments and mental health support, as well as care planning, monitoring of risks and medication reviews.
According to the trust's annual report, published in May, the trust was still "not fully compliant with the registration requirements of the CQC [because] not all actions relating to the requirement notices have been completed".
Ms Cooper said the contract had been let to the "lowest common denominator" in 2015 and she accused Lancashire Care of "lowballing" its bid.
In a statement, the trust said: "The trust's bid was at the value of the contract set out by commissioners. It was not in our best interests or our patient's interests to make a bid lower than the value to secure a contract for a service that had known issues.
"As a result of the issues raised internally and externally including staffing, quality, safety and the prison environment, a factfinding exercise was undertaken that has led to the initiation of a formal independent investigation.
"After careful consideration of a number of factors, the trust decided with regret to give formal notice to NHS England on the contract to provide healthcare services at Liverpool prison.
"There have been significant challenges to providing the service that have been difficult to overcome. The main factor behind the decision is that the trust's long term strategy is to focus its mental health developments within the Lancashire and south Cumbria geography and to develop our specialist mental health and out of hospital services."
It said a new provider would be identified by NHS England in the coming months.
The trust refused to say which company has been commissioned to carry out the independent investigation, but said it had started in August.
The contracts for the Lancashire prisons changed in April with the three sites now served by Spectrum Community Health CIC, while two are served by Bridgewater Community Healthcare FT and Greater Manchester Mental Health FT.
In response to Ms Cooper at the health committee, NHS England chief executive Simon Stevens acknowledged there were "real pressures and issues in some prisons and across the service as a whole", but said it would be "wrong to imply there aren't a group of people who are intensely focused on this".
Source
Information provided to HSJ; Commons health committee hearing