Health secretary Andrew Lansley has written to all GPs in England in an apparent bid to allay concerns about their future role in commissioning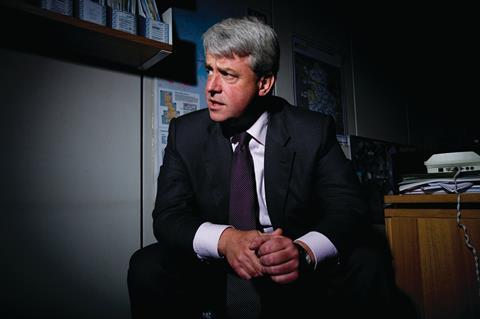 In the letter sent on Friday Mr Lansley said GPs will not have to be directly involved in every aspect of commissioning and that they should "not feel pressure" to take up the new responsibilities.
Membership of a consortium would not make individual GPs liable for any overspends
The health secretary also said that despite speculation GP consortia would receive as little as £8 a head to cover their commissioning management costs, "no decision" had yet been made on the amount.
Mr Lansley's letter was accompanied by a set of "frequently asked questions".
The FAQ document explained GPs would not be involved in "every aspect of commissioning" and the burden of leading consortia and actively designing local services was likely to fall on a "smaller group of GPs" only.
The same document also confirmed consortia would be able to commission their constituent practices for services, other than core primary care, meaning GPs would effectively be involved in both the commissioning and providing of services.
However, the document states consortia must do this in a "way that ensures transparency, fairness and patient choice".
Mr Lansley's communication also made clear that individual GPs would not be financially liable for any overspends by their consortium.
The FAQ document also stated: "The NHS commissioning board would intervene in the event that a consortium is unable to fulfil its duties effectively or where there is a significant risk of failure."
Mr Lansley's letter said PCTs already had the legal freedom to devolve commissioning decisions to groups of GPs and other clinicians, and he was "actively encouraging them in this interim approach".
However he reassured GPs that commissioning consortia set up now would not be "set in stone" for the long term.
Although he acknowledged consortia may want to outsource some commissioning responsibilities to PCT staff as well as the private sector, Mr Lansley once again made a thinly veiled criticism of the commissioning record of PCTs.
He said: "Many of you [GPs] will have witnessed care which has been commissioned or provided inefficiently, or care services which have not been integrated sufficiently - and this will have frustrated you, as much as it does me. That is why I believe you are best placed to make every penny count in the NHS, for the patients it serves."
Mr Lansley also revealed that while some primary care trust activities would be moved to local authorities and the NHS commissioning board, "others may be scrapped entirely".
The letter does not say what functions could be scrapped. PCT Network director David Stout said it was likely to be those focused on strategic planning and roles related to measuring performance targets. Functions concerned with "smoothing financial troubles for providers" would also likely be scrapped, he said - particularly once all providers became foundation trusts.
Mr Stout said the Department of Health would need to "set out its stall over what will no longer be necessary" for consortia to perform. He said: "It's when things are done willy-nilly, things go wrong".
The FAQ document also referred to NHS chief executive Sir David Nicholson's letter earlier this month which said the DH wished to support PCT staff to move into new roles with consortia and a human resources framework would be developed to support that.
Mr Stout said this was an "attempt to reassure GPs that people with essential talent will not just disappear" but noted it was still unclear how the framework would work.
The letter repeated the proposal that consortia could buy commissioning support from local authorities. But this week British Medical Association GPs committee deputy chair Richard Vautrey told HSJ's sister title Local Government Chronicle that was unlikely.
Dr Vautrey said: "There is scope for joint working, but I think the idea of completely handing our commissioning responsibilities to a local authority would not gain a huge amount of favour."
However the FAQ document confirms new council health and wellbeing boards will act as the arbitrator of local disputes over commissioning priorities.
The consultation on the white paper is due to close on 11 October. A health bill on the reforms is expected to have its first reading in Parliament in November, though a DH spokeswoman would only confirm that it would be "later this year".