Leeds and York Partnership FT's new chief executive hopes to save £1.5m by reducing out of area treatments
Trust has sent 37 adult mental health patients out of area for treatment since April
Sara Munro took up the post last month
Hopes reducing out of area placements will save cash and help trust meet its £2.5m savings target
The new chief executive of a Yorkshire mental health trust has vowed to cut out of area placements as part of plans to make savings of £1.5m and meet efficiency targets.
Sara Munro took up the chief executive post at Leeds and York Partnership Foundation Trust last month, taking over from interim chief executive Jill Copeland, who was in charge after Chris Butler stepped down in December.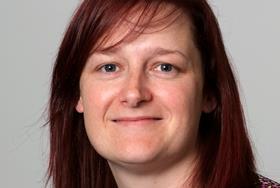 She told HSJ cutting out of area treatments was a "key priority" not just to improve the patient experience but also to save £1.5m, which will help the trust meet its cost improvement plan target of £2.5m.
Thirty-seven adult mental health patients have been moved out of area for treatment by the trust since April and the average length of stay was 22 days.
Latest board papers show the trust had only achieved £0.56m of CIP efficiencies compared to its £0.7m target by July.
Dr Munro, who was previously director of quality and nursing at Cumbria Partnership FT, said the majority of out of area treatments were caused by the length of stay, not a lack of beds, with the trust reporting a bed occupancy rate of 98 per cent in July.
She said: "Obviously when I found that out it was a concern for a number of reasons. What we have seen over the last year is an increase in our length of stay. The people we are admitting are more complex. Because people are staying longer we have not had the beds available."
The trust held a four day "rapid improvement event" last week, where staff from organisations in the local health economy agreed steps to solve the problem. These were:
be more consistent in how assessments, admissions and discharges are carried out;
integrate social work teams into existing units – at The Mount older people inpatients unit social care teams are on site to help discharge patients with complex care needs;
create care packages earlier in a patient's pathway; and
pilot a new screening tool for community mental health team referrals.
The trust has agreed a control total with NHS Improvement and is expecting to report a year-end surplus of £3.05m.
Dr Munro said driving down out of area treatments will be an important part of balancing the books.
She added: "One of the areas we need to address is [out of area treatments] spend. If we address that it's a significant contribution to our bottom line. It's a real challenge in our cost improvement."
Dr Munro also said within a year the trust will be looking to upgrade its electronic patient record system.
She said: "We are looking at the future of our EPR. This trust has had an EPR for quite some time, which is great.
"The difficulty that presents in 2016 is the system doesn't do what we need it to do in 2016 – never mind what need will need it to do in 2026.
"We are doing our best to get the best out of our existing system but we will need to make a decision about procuring a new system within the next 12 months."