Leeds Community Healthcare Trust has told GPs it is restricting referrals for two types of routine procedure
The trust says it is facing "severe pressure"
Leeds Teaching Hospital also facing "unprecedented pressure", according to CCG letter
A major community trust has told local GPs it will be restricting routine referrals and prioritising urgent ones due to "severe pressure" on its services, HSJ has learned.
In a letter seen by HSJ, Leeds Community Healthcare Trust has told GPs that it will restrict referrals for two types of routine procedure.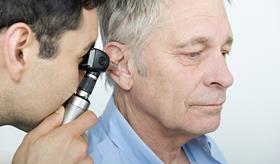 The letter, dated 12 January, said: "Leeds Community Healthcare Trust, like all partners in the system, is experiencing considerable pressure from increased demand and remains at REAP level 4 – severe pressure…
"To ensure we are able to see our most vulnerable patients and respond to priority referrals from community and acute settings we will temporarily be closed to referrals for the following two procedures with immediate effect: ear syringing and routine dopplers."
It added that routine visits to patients are being "deferred where appropriate and necessary".
Sam Prince, the trust's director of operations, said: "Alongside all our partners in the healthcare system, we are experiencing increased demand. We continue to work closely with our partners to alleviate this pressure.
"Our first priority is to maintain the current case load safely, to ensure no one is admitted to hospital unnecessarily, and to be in a position to respond in the best way possible to urgent referrals from both community and acute settings.
"The level of pressure in the system and the prioritisation of care is being monitored and reviewed on a daily basis at both a trust and city-wide level. The decision to resume ear syringing and routine dopplers will be made as part of these ongoing discussions."
Meanwhile, in another letter sent to GPs, Leeds North Clinical Commissioning Group highlighted concerns at Leeds Teaching Hospitals Trust.
The letter by CCG chief officer Nigel Gray said: "Leeds Teaching Hospitals Trust has advised CCGs and social care [providers] that they are facing 'unprecedented pressure' and that they are having to consider all options 'in extremis' to deal with the situation at both the St James' and Leeds General Infirmary hospital sites.
"I also understand from primary care colleagues that some GP surgeries are also under enormous pressure. Please be assured that I am aware, and appreciative this."
He also asked practices to consider the following measures to help "ease pressures on the system":
changing the ratio of pre-booked to urgent appointments;
releasing practice nursing capacity to support district nursing;
releasing capacity to support work in care homes, particularly where this may help hospital admission; and
reviewing the Leeds care record to see what the practice could do to help expedite patients' discharge from hospital.
Source
Information provided to HSJ