Operations and appointments have been cancelled after a "critical" fault with Leeds Teaching Hospitals' pathology IT system
Test results are having to be hand delivered to clinical teams with significant impact on patient flow
Fault is also affecting Bradford Teaching Hospitals and local GPs who use the trust's pathology service
A major IT fault at one of the country's largest teaching hospitals has left it unable to report pathology tests for nearly a week and results being hand delivered to clinical teams, HSJ has learned.
The hardware failure at Leeds Teaching Hospitals Trust happened last Friday and caused the collapse of the trust's Telepath pathology system, which has remained offline despite efforts to recover it over the weekend.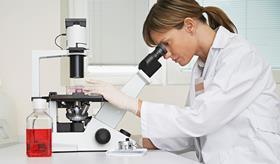 The trust has been forced to declare a "critical" internal incident – the second highest level below "potential service failure" – because of the crash, which comes at the same time as "extremely high" attendance rates.
A "silver command" was issued by trust executives on Sunday to help manage the problems following the fault.
Emergency services such as major trauma and critical care are being prioritised but there is no indication of when the system will be running again.
The trust has warned the fault is having a major impact on patient flow, with some operations and appointments being cancelled to maintain patient safety. It has not said how many patients have been affected by the fault, or the size of any backlog of tests.
Bradford Teaching Hospitals Foundation Trust is also affected as it uses Leeds' pathology services, as do GPs in Leeds, who have been asked to request pathology tests only for patients deemed clinically urgent in 24 hours.
An email to Leeds Teaching Hospitals staff on Monday, seen by HSJ, said: "LTHT pathology department's main laboratory information system has been impacted following a hardware fault. This means there is significant delay in processing and accessing pathology test results.
"Engineers internal and external to the trust are continuing to work on restoring the system. At this time, we do not have a clear timeframe for when the systems are likely to be restored."
While pathology testing itself is not affected, the trust has no ability to report results electronically. The email said the issues were "having an impact on clinical pathways and patient flow across all trust sites and those we serve external to the trust, ie GPs and Bradford".
"We have explored and secured sending out some pathology samples to other providers for testing and reporting," it added.
The trust has said it is prioritising clinically urgent and emergency tests with a consequent impact on elective activity. Priority areas are: the emergency department; surgery; assessment; critical care; deteriorating patients; and determining patients ready for discharge.
One clinician at the trust said the fault was having a major impact. "The labs have had an upgrade recently and there have been a few times the lab has been down but this is by far the most serious as there seems no clear way to resolve it at the moment. The trust has taken it seriously, though the current solutions are labour intensive.
"Results are coming back by paper sometimes hours later, then they need matching up to the patient."
The trust told HSJ yesterday it has been forced to cancel a "small number of elective operations" to ensure the safety of patients. It said the fault was not affecting tests such as scans and X-rays or histology, cytology, semenology, cytogenetic and mortuary services.
Suzanne Hinchliffe, LTHT's chief nurse and deputy chief executive, said: "We have been experiencing some significant problems with our pathology IT system, which means we are unable to electronically report on patients' test results.
"We are still able to process tests but because it is taking so much longer to report the results without the IT system, we are unable to deal with the normal volume of activity.
"To ensure the safety of our patients, our doctors are reviewing and prioritising those with urgent or emergency needs. Unfortunately, this means we have been required to postpone some appointments. Any patients affected are being contacted directly and we expect to be able to rearrange these as soon as the problem is resolved.
"Patients attending their GP for routine blood tests may also be affected and where this is the case, they are being contacted directly by their GP practice.
"Our teams are working closely with internal and external partners to restore the system as soon as possible. We are also working closely with nearby trusts to secure additional pathology capacity which enables us to continue to process as many tests as possible."
Source
Information provided to HSJ
Source date
September 2016