Leeds and Bradford trusts cancelling non-urgent operations
IT system may not be up and running until the end of next week
Test results are being hand delivered but some are going to the wrong place with incorrect patient information
One of the country's largest teaching hospitals faces a backlog of 10,000 delayed pathology tests after a major IT system failure, it has emerged.
The crisis at Leeds Teaching Hospitals Trust is now in its eighth day and is affecting neighbouring Bradford Teaching Hospitals Foundation Trust, which also uses its pathology services and has been forced to cancel non-urgent operations.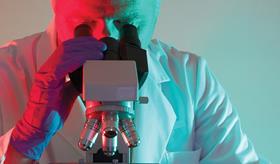 The pathology system at LTHT will be down until next week.
Test results are currently being hand delivered to clinical staff. However, an email to staff from the trust's clinical director for pathology yesterday revealed concerns that some results were being returned to the wrong locations and with incorrect patient information.
On Thursday it emerged GPs in the city had been told to cancel all routine blood tests, prompting warnings of "a primary care disaster."
The pathology system suffered a hardware fault on Friday last week, which meant the trust was unable to process or report test results.
The problems have meant blood tests, and cross-matching bloods for transfusions and operations, are having to be done by hand.
The hospital has issued guidance to staff to prioritise patients but has warned there will be an impact on theatre start times. The trust is asking some patients to come in the night before their operations or attend the hospital for a blood test ahead of being admitted.
The trust has not yet cancelled its elective activity but senior executive discussions are taking place on this subject.
An email to staff yesterday by Phil Wood, the trust's clinical director for pathology, said the IT fault had required a "full system restore".
He said: "In reality it will be the middle to the end of next week before a normal service can be resumed, providing everything goes well…
"We therefore need to take all steps to maintain patient safety, whilst continuing to offer treatment to those patients whose clinical condition requires urgent or ongoing care."
He said only urgent tests could be requested, although he also revealed problems had emerged.
"We are aware that some results are returning to the wrong location or with insufficient patient identifier information but admin staff from our [clinical support unit] have gone across to help with the booking in process to improve this.
"When considering the frustration that your patient sample might be lost or delayed, please consider the current backlog of requests is around 10,000, and pathology staff are working on a fully manual basis," he said.
Dr Wood said staff should expect delays: "Please bear with us – most of your patients will progress but there will be delays. We are being asked to cancel surgery for non-urgent/benign conditions where normally only group and save [blood tests] would be done but where there is a risk of bleeding requiring transfusion."
Leaked guidance to staff at Bradford Teaching Hospitals said all non-urgent procedures where patients may require blood should be cancelled.
A spokesman for Bradford said: "We can confirm that we have been affected by the significant problems with the Leeds pathology IT system and we are working closely with Leeds Teaching Hospitals regarding the solution.
"To ensure patient safety we are clinically reviewing all patients and prioritising urgent and emergency cases. Unfortunately this means some more routine procedures may have to be re-scheduled. Any patients who are affected will be contacted directly."
Source
Information provided to HSJ
Source date
22 September 2016
IT failure leaves teaching hospital with 10,000 tests backlog
1

Currently reading

IT failure leaves teaching hospital with 10,000 tests backlog

2