Coroner demands final report by 1 May after being wrongly told a draft report was nearing completion
NHS England told the coroner in January a draft report would be completed in February
National commissioning body confirmed this week no draft report was available
A coroner has given NHS England less than three months to complete an investigation into a fatal attack on two hospital patients amid confusion over the investigation's status, HSJ has learned.
Leeds senior coroner David Hinchliff has told NHS England he expects to receive a final report on the killing of Ken Godward, 76, and Roger Lamb, 79, by 1 May – almost 15 months after the investigation was initially commissioned.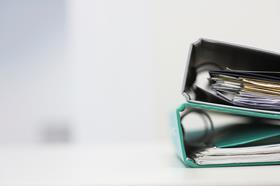 Earlier this month, HSJ revealed that both men were attacked and beaten by 70 year old Harry Bosomworth at St James's University Hospital, Leeds, in February 2015 after doctors stopped his antipsychotic medication despite repeated warnings from his stepdaughter.
The incident had never previously been made public and the families of all three men have accused the NHS of trying to cover up the incident and of avoiding addressing their concerns.
The coroner's deadline comes after it emerged he was told by NHS England in January that the investigation was nearly complete and a draft report would be ready by mid February.
However, NHS England has admitted no draft report has yet been prepared. HSJ understands the investigation has been subject to extensive delays due to a dispute over its terms of reference with Leeds Teaching Hospitals Trust and has only started its work in recent weeks.
The terms of reference were changed to prevent NHS England reinvestigating the incident and instead it will only review a previous report commissioned by the trusts.
In response to questions from HSJ, Mr Hinchliff issued a statement on 12 March confirming he would be investigating the deaths and said the "current position is that a draft report has been prepared by NHS England. The draft review has not yet been shared with me.
"The last update from NHS England was on 15 February and it was stated that they will shortly make contact with the families of the deceased. The report, once produced, will then have legal and factual accuracy checks before it is disclosed to me. There has been no timescale provided for the receipt of the final report. This is something which I wish to pursue and influence."
However, sources told HSJ the investigation was nowhere near producing a draft report. A spokesman for NHS England confirmed there was no draft report and they were unsure what would have led to this assumption.
Yesterday, Simon Walker, the coroner's manager, clarified why the coroner believed a draft report was being prepared. He said: "On 17 January 2018, Karen Conway, a patient safety lead mental health nurse, sent an email to the coroner via a case manager. The email informed that the investigation had resumed after planned leave of the investigator and that a draft report would be with NHS England by mid February 2018.
"The report was then to undergo legal and factual accuracy checks before being shared with the coroner.
"Mr Hinchliff has set NHS England a deadline of 1 May 2018 to receive their final report."
HSJ approached NHS England to explain the communication with the coroner but it did not respond to any specific questions. Instead a spokesman said: "The independent investigation commissioned by NHS England into this tragic event is at an advanced stage, and we have continued to update the families and organisations involved, including the coroner, on a regular basis."
The attacks on Mr Godward and Mr Lamb and the care of Mr Bosomworth have highlighted concerns over the care of seriously ill mental health patients in acute hospitals.
The Society for Acute Medicine and the Royal College of Nursing have called for better training and services to be improved.
A trust report into Mr Bosomworth's care exposed how staff on the ward where the attack took place had experienced 46 separate violent incidents during a 12 month period but had little or no training of mental healthcare.
Leeds Teaching Hospitals Trust and Leeds and York Partnership Foundation Trust have both said they have made significant changes since the incident and apologised to the families.
Source
Information provided to HSJ