A finance director who turned around the fortunes of a struggling foundation trust is to join a teaching trust with a turnover of more than £1bn.
Simon Worthington will leave his current position as finance director and deputy chief executive at Bolton FT in June to take up his new role as finance director at Leeds Teaching Hospitals Trust.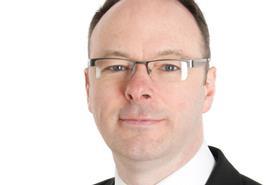 The teaching trust, which provides the largest range of specialised care in England, was forecasting a £26.6m deficit in March prior to the receipt of sustainability and transformation funding.
Leeds chief executive Julian Hartley said: "Simon has an enviable reputation among his fellow finance directors and brings with him an excellent track record in terms of his achievements at Bolton."
Mr Worthington joined Bolton in 2013 after an investigation revealed recurrent savings had been "misreported" when a planned surplus turned into a £2m deficit in 2011-12, increasing to £14m in 2012-13. The deficit was reduced to £8m in 2013-14, with surpluses achieved the following years.
He was named finance director of the year by the Healthcare Financial Management Association in 2015 and the trust reported a £13m surplus for 2016-17.
Describing the turnaround as "the art of making people bothered", Mr Worthington told HSJ Bolton achieved success by measures including devolving responsibility to clinical leaders instead of taking central control of budgets.
Bolton chief executive Jackie Bene said: "Simon is quite simply an outstanding financial director and I'm sorry to lose him."
Jenny Ehrhardt will be acting finance director at Leeds until Mr Worthington's arrival. Jonathan Wood, interim finance director since last June, returns to East Lancashire Hospitals Trust.