Leeds Teaching Hospital appealed for junior doctors regardless of experience or specialty to work in its A&E departments
Agency and locum staff declined shifts at the trust despite offers to pay above capped rate
Royal College of Emergency Medicine president says country is short of 1,000 A&E consultants
ACUTE CARE: One of the country's largest teaching hospitals appealed to all its junior doctors regardless of experience or specialty to help staff its two emergency departments including a major trauma centre.
Leeds Teaching Hospitals Trust sent an email last week to all junior doctors asking for help covering day shifts, night shifts or part-time shifts to fill gaps in its rota on Saturday and Sunday last weekend.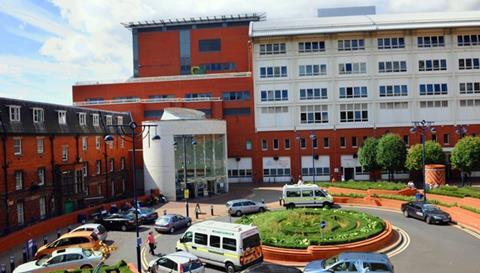 The trust told HSJ it sent the email after agency and locum staff declined work at the hospitals despite offers to pay above NHS Improvement's cap on locum pay rates.
Royal College of Emergency Medicine president Clifford Mann told HSJ the issue was indicative of the national shortage in emergency medicine doctors.
Leeds Teaching Hospitals' clinical director for urgent care, Wayne Hamer, sent an email on 22 June saying: "Both emergency departments in Leeds have staffing issues for the coming weekend (25 and 26 June) and would be happy to invite any junior doctors working in LTHT to work in the ED.
"Previous experience in ED is not essential as you would be supported by a consultant in the specialty during your shift.
"Both daytime [and] evening shifts are available we would also consider part shifts."
One doctor at the trust who received the email said: "I'm regularly contacted about gaps in my own specialty, as I think are almost all junior doctors, but I've never had anything like this before to cross-cover another specialty.
"It is the major centre for trauma and neurosurgery in a very big region. The pressure to step in, when trained from so early on to be a 'good girl/boy' and be helpful, is quite oppressive.
"At the moment I cannot see myself as a full-time NHS consultant and only have a few years to go before qualifying. That is not a good use of all that training, but I have to ensure I stay sane."
HSJ understands the trust has around 30 full-time equivalent vacancies in its A&E department, which has led to weekend gaps exacerbated by an increase in attendances.
The trust is recruiting to a number of junior and senior posts and is planning to increase the number of advanced practitioners from seven to 13. Three new consultants are also due to start soon.
Yvette Oade, the trust's chief medical officer, said as a result of the email five shifts, or 10 per cent of the weekend's total, were covered by three doctors who she said saw cases that "matched their experience and skill sets. They were fully supervised throughout all of these shifts by emergency medicine consultants."
She added: "Due to unfilled rota slots and the lack of availability of emergency medicine locums, an email was sent out to all junior doctors, inviting them to cover a number of shifts in our emergency departments at Leeds General Infirmary and St James's University Hospital. In this particular case agency and locum staff were not available, despite offers from the trust to pay above the rate of the cap.
"This is an entirely appropriate course of action taken to ensure that both our sites have adequate levels of staffing in order to meet expected demand."
She said patients with more complex needs were seen by specialists and there was no impact on the trust's major trauma centre.
Dr Mann said the shortages at Leeds were indicative of a wider national shortage of doctors in A&E departments, and asking trainees to work in them was appropriate if they were properly supervised.
He said: "If even a hospital as well resourced as Leeds is struggling then it does send a bit of a shot across the bows of the rest of the system. When high performing, reasonably resourced hospitals are struggling we can only imagine how difficult it must be for those lower performing, less well resourced hospitals."
He said the RCEM estimated the country was short of 1,000 emergency medicine consultants.
Source
Information provided to HSJ