A large acute trust in Yorkshire improved its financial outturn by £10m last year after a renegotiation of its PFI contract.
A report to the board of Leeds Teaching Hospitals Trust said a refinancing deal for the Bexley Wing at St James's Hospital is expected to save £52m over the lifetime of the contract.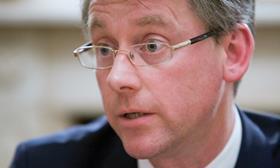 The trust will register £10m of this benefit in the 2016-17 accounts, and £2m per year thereafter.
Chief executive Julian Hartley said in a report to the board yesterday: "The additional money results from a renegotiation of the complex financial arrangements that are used to finance the Bexley Wing at St James's Hospital, home to Leeds Cancer Centre, as the terms and conditions are now better than when the high-tech facility was built, there was scope for a deal that would create savings."
The trust said the savings will allow it to build a new specialist clinical trials centre at the hospital.
Leeds has not yet published its year-end financial position for 2016-17, but a report published in month 11 said it was on course to meet its control total and receive £27m of sustainability and transformation funding. The report said the forecast included the £10m benefit from the refinancing deal, as well as a further £4.5m benefit related to changing the start date for the PFI contract.
HSJ asked why the PFI benefits had been frontloaded into the 2016-17 accounts, and whether the reason for this was to help the trust hit the year-end control total. The trust did not respond to this question.
The negotiation has been ongoing for around two years and involved the Department of Health. It effectively allows the trust and its partners to take advantage of lower interest rates.
The PFI company is St James's Oncology SPC Ltd, which is backed by investors Dalmore Capital and Aberdeen Asset Management.
Law firm DLA Piper, which advised on the deal, said it was one of only two PFI projects in the country originally financed through a "credit guarantee facility", with debt from the DH guaranteed by a commercial funder.
It said the need to unwind this facility, along with the use of listed and private bonds and the involvement of investors from the US, made it a complex transaction.
The trust's latest forecast said it was heading for a £3.8m deficit in 2016-17 after receiving £26.6m of STF.