Lewisham and Greenwich Trust is borrowing more than £95m to cover £65m deficit and make capital improvments
The trust was investigated over financial governance
Provider is removing all printers from non-clinical areas as part of savings drive
A £539m turnover trust will need to borrow £95.5m in 2017-18 to cover its financial deficit, it has revealed.
A report to Lewisham and Greenwich Trust's board last month said by the end of the financial year the trust would have borrowed £143.3m from the Department of Health when the previous year's bailout is included also.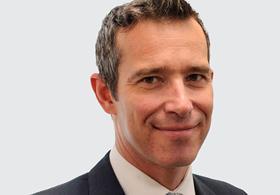 At month seven, the latest reported position, the south London provider, which runs two hospitals and community services, had drawn £24.8m of the £95.5m.
Of the £95.5m, £34.6m will be public dividend capital and the rest will be revenue payments and working capital loans to cover the £65m deficit forecast for the year.
A trust statement to HSJ said: "[The] adverse position compared to plan is driven by the under-delivery of collaborative savings schemes and non-receipt of £17m national sustainability and transformation fund income."
The board papers mentioned savings measures such as the removal of all desktop printers from non-clinical areas. A report to directors said these "had been used to replace broken printers in clinical areas, which was an immediate saving as the trust would not have to purchase new machines".
NHS Improvement ordered a governance review of the trust last year after concerns were raised and investigators found the trust had ignored NHSI's rules on consultancy spend and very senior interim managers, and breached procurement regulations by not openly tendering a consultancy contract.
The trust has since spent more than £2m with the firm Transformation Nous and paid the chair of Lewisham's accident and emergency delivery board and Honesta Partners more than £750 a day each without following the NHSI approval processes, the report said
The trust's original control total for 2017-18 had committed it to a savings plan equalling 8.6 per cent of turnover, the closure of seven wards and a reduction in the average length of stay from 8.1 to 4.7 days.
Lewisham and Greenwich Trust currently outsources elective procedures to BMI Healthcare and Homerton University Hospital Foundation Trust in east London.
The board papers said there was potential to save £4.3m if the trust's operating theatres could increase their average number of cases per list from 2.4 to 2.9.
A new chief executive was announced in December. Ben Travis will leave Oxleas FT to take over at Lewisham and Greenwich in April.
*Amended 15.50 4/1/18 to clarify trust's deficit and borrowing prediction.*