Lewisham and Greenwich Trust deficit forecast swells nearly threefold to over £65m
Trust's board criticised for accepting control total requiring savings of 8.6 per cent
Leaked report says board made senior interim and consultancy appointments without following rules
A confidential report into a large acute trust has uncovered 'significant' financial governance failings over how it agreed its control total for this year, alongside irregularities in its consultancy spend, contracting and use of interim managers.
NHS Improvement launched an investigation into Lewisham and Greenwich Trust, which runs two hospitals and community services in south east London, in September.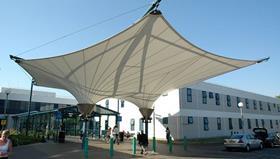 The resulting report, which was finished this month and has been seen by HSJ, said there were "significant governance failings at the trust". It identified "an error of judgement by the board" in accepting its initial control total for 2017-18.
The report also revealed the trust's projected deficit for the year has nearly tripled to £65.2m.
HSJ reported the departure of chief executive Tim Higginson last month. He will retire next year.
The report said the board sent a "caveat letter" to the regulator when it accepted its 2017-18 control total last November, which "reduced the board's sense of accountability for delivering the control total".
In May, NHSI replied to the trust saying the caveats in the letter were not accepted. The report added: "It is important to emphasise that a caveat letter does not and should not absolve the board from accountability for the trust's financial position."
The control total committed the £539m turnover trust to a full year deficit of £22.8m in 2017-18, a savings plan equalling 8.6 per cent of turnover, the closure of seven wards and a reduction in the average length of stay from 8.1 to 4.7 days.
The plan agreed on would have seen £17.4m of activity stop at the trust and cost reductions of £25.1m.
The NHSI report said some trust board members were unclear as to whether bed closures were part of the savings plan.
The executive summary said: "Our perception from interviews is that board members were often defensive, with some individuals being evasive in their response to questions.
"While we acknowledge that these behaviours can stem from an investigation process, we have not experienced this degree of defensiveness from other investigations."
It added that the trust had ignored NHSI's rules on consultancy spend and very senior interim managers, and breached procurement regulations by not openly tendering a consultancy contract. The trust has since spent more than £2m with the firm Transformation Nous, it said.
At a board meeting of King's College Hospital Foundation Trust on Wednesday, directors were told Transformation Nous would be used there too at the request of NHSI. Chair Lord Kerslake said he would only accept this if NHSI paid for it.
Lewisham and Greenwich Trust paid the chair of Lewisham's accident and emergency delivery board and Honesta Partners more than £750 a day each without following the NHSI approval processes, the report said.
The new chair at the trust Val Davison took over in July. Former chair Liz Butler stepped down in May after six years and six months in the role.
A Good Governance Institute review into the trust was carried out in June and another by EY in May, after NHSI concerns emerged earlier this year. The EY review made urgent recommendations about the effectiveness of the non-executive directors' scrutiny on savings programmes.
The trust finished 2016-17 with an "underlying deficit" of £70.2m, the report said. A spokesman for the trust said its deficit for the year was £20.2m.
A trust spokesman said: "We are working through our response to the report, which has just been finalised. This report is about the trust rather than any individuals and we are still discussing our forecast outturn with NHSI."
An NHSI spokeswoman said: "We opened an investigation into Lewisham and Greenwich Trust's financial governance and are currently awaiting the trust's response to our report."