Damning report detailed a catalogue of governance and care failings at Liverpool Community Health Trust between 2011 and 2014
Rosie Cooper MP calls for "independent investigation" into actions by the TDA, NHS England and CCGs
Health minister Ben Gummer says NHS Improvement will be commissioned to undertake a review
QUALITY: The government has authorised a further review into failings at Liverpool Community Health Trust, after an MP called for scrutiny of the role of regulators and local commissioners.
A damning report by Capsticks, published in March, detailed a catalogue of governance and care failings at the trust between 2011 and 2014, which were likened to those found at Mid Staffordshire Foundation Trust.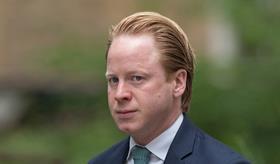 In a parliamentary debate on Wednesday evening, West Lancashire MP Rosie Cooper called for an "independent investigation" into the actions taken at the time by the NHS Trust Development Authority, NHS England and the local clinical commissioning groups.
Health minister Ben Gummer said NHS Improvement will be commissioned to undertake a review but the terms of reference are still to be agreed.
He said it was "striking that this matter would not have come to the fore" if Ms Cooper had not had personal experience of the failures at LCH and pushed for external investigations.
Ms Cooper, who secured the debate, detailed some of the "stark and harrowing pictures" from the Capsticks report, but said failures from oversight organisations had not yet been exposed.
She said: "There remains a determination among some members of the NHS senior management to minimise the LCH revelations.
"They are of the view that the Capsticks report should not have been commissioned, and that the dismantling of the organisation will bring scrutiny of the entire system's failures to an end."
She criticised several organisations, including the Royal College of Nursing and other unions, but said the TDA (now part of NHS Improvement), Liverpool CCG and South Sefton CCG were "most absent of all".
Ms Cooper also wants the new review to examine the extent of patient harm, including deaths of patients in custody, which may have occurred as a result of the failings.
During the debate she raised concerns that many of the trust's former leaders are still working for healthcare organisations, including former chief executive Bernie Cuthel, who holds a senior role at Betsi Cadwaladr University Health Board in Wales.
She said that Gary Andrews, former director of finance, now holds a senior managerial role in NHS England's vanguard programme, while former director of nursing Helen Lockett, who has since been suspended by the Nursing and Midwifery Council, "got a £25,000 payoff and a reference".
She added that Michelle Porteus, the former HR director, "was allowed to leave unchallenged and was seen to spend her last days at the shredding machine".
LCH is set to be broken up, and Ms Cooper said Bridgewater Community Healthcare Foundation Trust is among those bidding to run some of its services.
Mr Gummer said: "I have commissioned NHS Improvement to do a review or at least to ensure that a review happens. As [Ms Cooper] will be aware, there has been some discussion about the terms of reference for that…
"We need to get the balance right, so that it is timely and good value for money and we are not taking money out of the NHS that would be better spent on her constituents' care. If we can get to the root cause of these problems in a timely and efficient manner, that will serve her and her constituents well. I commit myself to ensuring that that happens quickly."
A joint statement on behalf of Liverpool, South Sefton, and NHS Southport and Formby CCGs said: "We welcome and will fully participate in any independent review that focuses on how the NHS can strengthen systems and processes to ensure that practices highlighted in the Capsticks report are minimised and critically, that organisations learn and do not replicate the failings it highlighted."
Source