Liverpool Heart and Chest hospital is the first specialist acute hospital to be rated outstanding
One of only eight English trusts to receive highest quality rating
Specialist acute hospital trusts currently outperforming non-specialists, with 78 per cent rated good or outstanding
Liverpool Heart and Chest Hospital Foundation Trust has become the first specialist hospital to be rated as outstanding by the Care Quality Commission, making it one of only eight trusts in the country to achieve the top rating.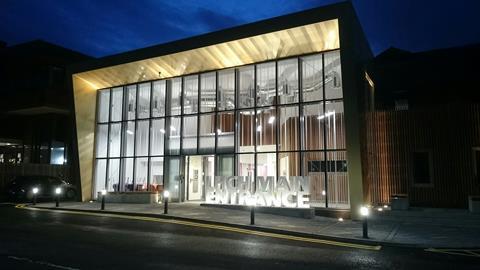 During its first inspection by the CQC, the trust's services were rated as outstanding for being responsive, well led and caring, and good for being safe and effective. Its community service was also rated as outstanding.
Of the 19 specialist hospital trusts in England, nine have now received a CQC rating. To date, two out of the nine were found to require improvement while the remaining seven – 78 per cent – were rated as good or outstanding. The other 10 have been visited and their inspection reports will be published by the end of March.
Based on the current ratings available, specialist acute trusts are outperforming general acute trusts. Of the 136 NHS non-specialist trusts rated by the CQC, 61 per cent were found to require improvement and just under 30 per cent were seen as good or outstanding, with the rest rated inadequate.
The Liverpool trust was singled out by inspectors for innovative services such as a nurse led chest drain clinic, which enabled patients to be discharged home with a chest drain; continuous glucose monitoring; and a new role of total care practitioner to help patients regain their independence more quickly.
Chief inspector of hospitals Professor Sir Mike Richards described LHCH as "one of the best trusts in England". He said: "There was a very clear vision and strategy for delivering the highest standards of patient care with a strong focus on quality and a positive patient experience."
The trust provides specialist inpatient and community services in cardiothoracic surgery, cardiology, respiratory medicine including adult cystic fibrosis, and diagnostic imaging.
Source date
16 September 2016