Chief nurse suggested CQC's factual accuracy process should be used 'to influence the ratings'
Aintree trust rated requires improvement in draft report
Ted Baker says trusts that 'play the system and try to improve their provisional ratings' were likely to fail
A chief nurse has apologised after an email sent to senior staff suggested the Care Quality Commission's factual accuracy process should be used 'to influence the ratings' given to the trust after an inspection.
Aintree University Hospital Foundation Trust was inspected by the CQC in October and in a draft report sent to the trust this month was rated requires improvement.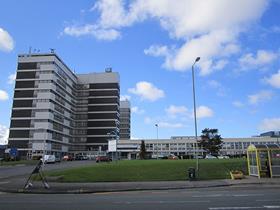 In an email to senior consultants and directors, labelled "in the strictest confidence", chief nurse Diane Brown said: "It is fair to say that we are disappointed about the outcome and are actively exploring, as part of the factual accuracy work, whether we might be able to influence the ratings of individual areas which might have a bearing on our overall rating of requires improvement.
"Although the report identifies a myriad of minor issues… these are areas we are already aware of and working on to address."
She said responses to the CQC needed to be in terms of factual accuracies and extra information should be provided to support any corrections.
Ms Brown added: "As discussed, we ideally would need to move one of the [requires improvement] outcomes in either well led or safe to achieve an overall outcome of good."
The message also said it was "not appropriate to share this email, its content or any of the draft report findings with colleagues" before the ratings and report were finalised.
One member of staff, who shared the email with HSJ, said it was an inappropriate attempt to encourage staff to try to get the CQC to change ratings. They said it reflected what they claimed was a poor culture at the trust.
After seeing the wording of the email, chief inspector of hospitals Ted Baker, warned NHS trusts that "to play the system and try to improve their provisional ratings" were likely to fail and doing so would reveal trusts that were overly focused on their reputation rather than dealing with care concerns.
The CQC's guidance on the factual accuracy process says ratings may be changed by the inspector following an accuracy process. However, Professor Baker said the process was there to allow trusts to challenge draft reports so patients had reliable information about services. He said he welcomed corrections when the CQC had made errors and trusts involving staff in the process was welcome.
He added: "If a provider's leadership chooses to engage its staff in the factual accuracy process purely as an attempt to play the system and try to improve their provisional ratings before they are published then not only does this suggest a fundamental misunderstanding in the process's intention, it could also suggest a provider's worrying fixation on its external reputation at the expense of resolving and being honest about genuine concerns that we have identified.
"A provider that focuses on [its reputation] is unlikely to succeed at this. Our process is very rigorous and we do not change our draft inspection reports unless we have clear evidence that there is a reason to do so."
In a statement, Ms Brown said the trust had an open culture and had already "fully accepted" the feedback from inspectors, and the CQC had accepted the trust's action plans.
She said: "I included in that email the factual details of how the CQC develop their ratings, based on the CQC guidance, which is freely available on the CQC website and which can be seen by anyone.
"My intention in this was to ensure that the final report is as accurate as possible because that is what we base our improvement work on. I would certainly apologise if someone believed that was inappropriate.
"Our service leads have reported a number of inaccuracies in the draft and we will be feeding those comments and evidence back, as planned, on Tuesday 23 January, after which we will await publication of the final report."
Source
Information provided to HSJ