Trust chief says selection process for capital bids not transparent
Kathryn Thomson adds process was "soul destroying" for staff at Liverpool Women's Hospital
Calls communication from government and NHS leaders "disrespectful"
A hospital chief executive has accused the government and national NHS leaders of being "disrespectful" in relation to their announcements of new capital projects.
Kathryn Thomson, of Liverpool Women's Foundation Trust, was left "hugely frustrated" when her organisation was excluded from the government's recent lists of NHS building projects to be earmarked for national funding.
There have been increasing patient safety concerns around the current standalone women's hospital, which now breaches more than 200 clinical standards.
Ms Thomson said the trust has had no feedback on its bid for around £100m of capital, which is needed to move the services to the city's main adult acute site, around a mile away, and the project is now clouded with uncertainty.
Last month, prime minister Boris Johnson committed £2.7bn to six large hospital rebuilds, with "seed funding" of £100m for a further 21 projects. This followed the allocation of £850m to another 20 smaller projects in August.
Future capital spending limits have yet to be set out, so the possibility of more large schemes in addition to those announced is unclear.
Found out through the media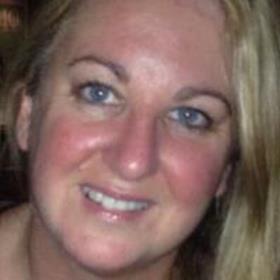 Ms Thomson told HSJ: "I'm really pleased for colleagues up and down the country, but we don't see any transparency in this process.
"We were the top priority for Cheshire and Mersey, and we understand from NHS Improvement that we were one of the priorities for the north west of England, so we don't understand why we haven't got anything. We've asked a number of times for feedback on what prevented us getting something, so we could rationalise it, but we've never had anything back."
She also said ministers and senior NHS leaders had shown a lack of respect in the way the projects were announced, as hopes were raised by the initial press briefings trailing the announcements, before she and colleagues found out the final lists through the media.
Ms Thomson said: "It's not respectful when what you're having to do is grope around for the list and hope that you're on it. If we were to treat our staff in that way, we'd be criticised, so I think the national leadership needs to step up to the plate and have those honest conversations.
"I was fielding calls all weekend from people asking if we were one of them, because there was massive hope we would be.
"I think anyone who was potentially in those lists should have been communicated with, so you could manage expectations… I just think it was a disrespectful way of managing what's such an important issue."
Making the case since 2014
The trust has been making the case for relocation since 2014, due to the patient safety risks related to being a standalone site, but has since found itself in a "silly cycle" of changes to the ways capital is allocated.
Ms Thomson added: "We were going through a very clear process and then it all changed because [sustainability and transformation partnerships] came into being and we had to divert and go through a different process.
"Then we'd just got used to navigating our way through that and then we find now that we're getting all sorts of announcements about capital and we don't know what that means for our services. It's been soul destroying for our clinicians and staff.
"There's not been anybody of any level of leadership in the NHS that's disagreed with the clinical case. No regulator has said to us this isn't the right thing to do. They accept the risks we are running."
'We've said to the system there is a problem'
The current Liverpool Women's Hospital was built in Crown Street in 1995, but medical director Andrew Loughney said even at that time "a lot of other places were closing down their standalone [women's] hospitals".
He added: "Even then people's thoughts were moving more toward multidisciplinary care. We now find ourselves as I think the only standalone women's hospital in the country and non compliant with more than 200 clinical standards across our specialities, many of which could be addressed by being on an adult acute site.
"We're running safe services at the moment with lots of workarounds, but there's a mounting clinical risk.
"What I'd really hate to see is to be in a situation where we have, for example, a series of maternal deaths or avoidable gynaecological deaths and for people to say to us, 'You didn't tell us there was a problem'. So, we've said to the system there is a problem and we need to move."
Key risks for the trust include the lack of bowel and renal surgeons on site, as well as intensive care beds, a blood bank and imaging services. Dr Loughney said this can lead to critical delays when there is an unexpected problem like a cardiac arrest.
There were no projects from the North West included in the recent list of six schemes to be allocated funding, although there were two from Lancashire and one from Greater Manchester among the 21 given seed funding. There were none from Cheshire and Merseyside, which has also been among the main losers in the various waves of STP funding since 2017.
A Department of Health and Social Care spokesman said: "For the launch of our new health infrastructure plan, we prioritised schemes based on a strategic assessment of need by the NHS. We urge projects which were not included to continue developing their plans as they will be able to bid in future waves of this new rolling programme – including projects which help deliver more integrated care or improvements in mental health and community care."