This week's HSJ Local Briefing examines two major pathology reorganisations in the Midlands and East of England and the wider implications for long awaited reform of the £2.5bn service.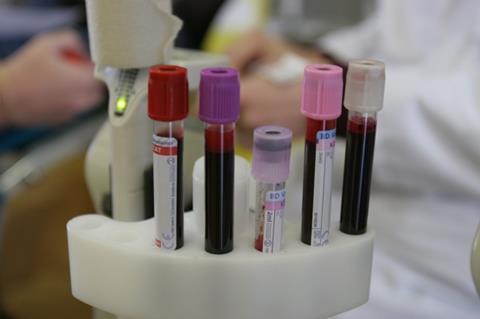 Issue: Twenty years after the Audit Commission called for pathology services to be reformed in 1993, the first major shift is beginning to take shape. Two controversial regional reorganisations in the Midlands and East of England are at critical stages as well as a series of smaller projects.
Context: Lord Carter of Coles' review of NHS pathology concluded savings of between 10 and 20 per cent could be achieved by consolidating services. All parties agree reform is needed but pathologists and unions say the regional reorganisations could damage patient safety and may not deliver the projected cost savings.
Outcome: Reconfigurations are likely to face long delays because of vested interests of staff seeking to protect their jobs, a lack of available capital and a new commissioning environment that is still bedding down. With more work likely to be outsourced, the cost of complex tests could rise as private firms seek to 'cherry pick' the more straightforward (and profitable) work. Reconfigurations will be increasingly locally driven following the demise of strategic health authorities.
The issue
Twenty years after the Audit Commission called for pathology services to be reformed in 1993, the first major shift is beginning to take shape.
Two regional reorganisations set up by NHS Midlands and East, before strategic health authorities were abolished in April, are now in full swing.
Trusts across the East and West Midlands and East of England regions are restructuring from the orthodox NHS model in which samples are dealt with at local hospitals to "hub and spoke" models.
This model, used widely in Europe and other Western countries, involves larger hubs, or cold labs, dealing with routine, non-urgent work and smaller spokes, or hot labs, dealing with urgent work.
The move requires substantially fewer of the full-service laboratories that currently underpin the estimated £2.5bn of NHS pathology work annually.
Supporters say it will deliver service improvements and efficiency savings in line with the 10 to 20 per cent Lord Carter of Coles said could be achieved by consolidating services in his recent reviews of pathology services in 2006 and 2008.
Lord Carter also recommended savings be ploughed back into the service to drive quality improvement.
Richard Dolby, then a senior NHS Midlands and East commercial manager, raised the prospect in November that the UK's 240 full-service pathology labs could be cut to just 60 over the next decade if similar arrangements were rolled out across the whole UK.
The Royal College of Pathologists (RCP), which accepts the need for reform, and unions are sceptical.
Significant local reconfigurations are also underway with the vast majority of delivery models involving private sector partners.
Opinions differ significantly over how reform should be carried out but both NHS and private sector pathology experts largely agree with an assertion made by Lord Carter in November: reform has been too slow.
The vested interests of staff wishing to retain employment, a lack of necessary upfront capital funds and latterly the disruption caused by recent NHS reforms have all been raised as barriers to reform.
Moreover, some experts told HSJ that market uncertainty, which always slows progress, had been further exacerbated by recent indications from Monitor suggesting reconfigurations could face challenge by the Office of Fair Trading.
The role of private providers
Lord Carter's 2008 report said an estimated 70 to 80 per cent of all health care decisions affecting diagnosis or treatment involve a pathology investigation.
However, pathology services reconfigurations are also being closely watched by other parts of the health service because an increasing number involve the private sector – an issue also faced by some other NHS services.
The increased role for the private sector in pathology has been driven to some extent by the need for capital investment, so lacking in the public sector, to make reconfiguration viable.
Private provider Integrated Pathology Partnerships' (IPP) chief executive Geoff Searle said private companies were likely to provide capital by one of two means.
Either trusts sign up to a joint venture with a pathology service provider such as IPP and the contract stipulates an agreed amount of initial capital investment by the company, or trusts could strike a deal with an equipment provider such as Roche or Siemens whereby the manufacturer parts with an initial outlay in return for their kit being used in the labs.
Cherry picking
Independent providers' involvement raises the potential prospect of 'cherry picking' of particular types of service and cases.
In pathology, GP direct access work, such as liver function tests, full blood counts and thyroid function tests, is low-complexity and high-volume and the most profitable.
Companies are generally less interested in more complex lower volume tests such as those to assess blood drug levels or metabolic conditions, which are less profitable.
An NHS pathology lab generates around 80 per cent of profit from the former and just 20 per cent from the latter. Many laboratories subsidise the complex tests from revenues from their community work, pathologists estimate.
If the private sector is allowed to provide only GP access work, this balance will be disrupted. The viability of affected NHS laboratories would be called into question, pathologists argue.
The increase of private sector provision of pathology also means the sector must − like other parts of the NHS − improve financial probity arrangements, according to RCP consulting lead Rachael Liebmann.
A growing number of pathologists have financial interests in private companies through a range of arrangements including purchasing shares and advisory roles.
Dr Liebmann, who is also RCP registrar and the secondary care clinician representative on Castle Point and Rochford Clinical Commissioning Group, said pathologists were entirely right to pursue external interests but they needed to set them out clearly and openly.
She said concerns had been raised to her privately about conflicts of interests involving "high-profile reorganisations [and] high-profile board members" and without robust probity governance a "climate of mistrust" would be created.
East of England
The East of England reconfiguration is, like the other Midlands projects, focused on community pathology. Supporters praise it as an example of "disruptive innovation" in the NHS that has accelerated the pace of change.
The project required the region's 18 acute trusts, all which hosted full-service laboratories, to group into consortiums and outline plans to serve specific geographical patches of their choosing.
Of five consortiums that bid to run all community pathology work for a specific area, four have been selected. The SHA's strategic project team, which ran the process on behalf of commissioners, said the four were selected as they presented the best value to commissioners.
While all the bidders are NHS trusts, every consortium is subcontracting some work to the private sector.
Experts said the trusts were, in effect, set a blunt ultimatum: get into a winning partnership, or lose all your GP work. The move to hub and spoke network has dictated the majority of laboratories being downsized into hot labs.
The consortium that missed out on being chosen for any community services was composed of Basildon and Thurrock University Hospital Foundation Trust and Southend University Hospital Foundation Trust.
HSJ has learned the trusts had approached the neighbouring consortium, led by Bedford Hospital Trust, and private providers to try and agree an alternative solution but failed.
CCGs in south Essex have recently rejected the plans, meaning a fresh solution needs to be agreed swiftly if the new arrangements are going to be in place by April 2014 − an already delayed deadline.
Dr Liebmann has removed herself from any advice offered by the college to focus on her commissioning role un-conflicted.
"The decisions are about delivering for patients, not just about keeping the laboratories open," she said.
One of the major concerns raised by pathologists was that samples could deteriorate during the 90-mile journey between south Essex and Bedford under the proposed new arrangements.
GPs have complained that good relationships between doctors and locally based pathologists would be severed.
Supporters reject both arguments. Keith McNeil, chief executive of Cambridge University Hospitals Foundation Trust, which is hosting one of the seven-trust strong Transforming Pathology Partnerships consortium's two hubs, said consolidation would improve services, especially in highly specialised areas such as renal pathology and some cancer pathology.

Mr McNeil added that the network model has worked well in far more challenging geographies.
"When I was in Queensland [Australia] we reconfigured to a network model. A third of the state's population live in the outback, so providing effective pathology services is really challenging," he told HSJ.
IPP's Mr Searle added that patient safety concerns could be mitigated by transition arrangements.
"Most providers would commission their hub laboratory in parallel with existing laboratories and dual operate for a transition period," he said.
Some experts told HSJ the problems faced in south Essex could have been avoided if the winning consortiums had been forced to take on any residual hospitals − an argument disputed by the SHA projects team.
Whatever the arguments, the process has left two financially challenged trusts facing the prospect of having unviable laboratories. HSJ understands both trusts are set to outline plans in the coming weeks.
East and West Midlands
The East and West Midlands regional reorganisation is similar to the East of England exercise, but with the crucial difference that it was initiated as an open tender procurement exercise, rather than an inside-NHS reconfiguration.
In February, tender documents published in the Official Journal of the European Union outlined three contracts worth £500m.

HSJ understands providers including IPP, The Doctors Laboratory (TDL) and European firm Synlab are all considering bids.
The RCP remains concerned both the regional reorganisations remain too focused on driving efficiencies rather than service improvement – again, the argument is rejected by the SHA.
RCP president Archie Prentice told HSJ in February the college had had "little involvement locally and none nationally" in the project.
"It is unclear whether a cost-cutting reconfiguration of this scale and complexity will deliver the improvements claimed. We hope in the best interests of patients that it will," he added.
Pathologists familiar with both exercises have also raised concerns that, because they involve moving much community work away from some trusts, the providers face being left with less profitable acute complex work and cannot subsidise it through community pathology.
This could lead to the costs for complex tests rising substantially and further questions being raised over the viability of some of the labs carrying out this sort of work, one senior pathologist warned.
Dr Liebmann added the logistics of the new arrangements meant she was "sceptical" as to whether it will achieve the intended revenue savings.
"Under the new arrangements you end up with more than one pathology van turning up at every pathology provider and GP practice because the contract does not include all the GP work, for example cervical smears or microbiology swabs. It's designed only for blood sciences," she said.
She added that while service quality would likely improve over the next 10 to 15 years, a deterioration in services was likely in the short-term "because the specimen pathways are not being managed to the degree that they need to be before you try and do this type of thing".
She added: "Tendering out is being managed from the top down rather than bottom up.
"I think the regional reorganisations could work over the long term. It will take a long time for the problems to be ironed out because at the moment they are being ignored."
Alternative models for providing pathology services
A number of "bottom-up" pathology reconfigurations have been carried out already.
One of the most prominently cited is Path Links Pathology Service, a wholly NHS-owned JV between Northern Lincolnshire and Goole Hospitals NHS Foundation Trust and United Lincolnshire Hospitals Foundation Trust, which was set up in 2001.
The significant bottom-up reconfigurations currently in progress largely involve trusts creating JVs with private providers.
University College London Hospitals Foundation Trust and the Royal Free London Foundation Trust's recently agreed JV with TDL is one of the biggest to date.
Others include South West Pathology Services, a JV between Yeovil District Foundation Trust and Taunton and Somerset Foundation Trust and IPP, launched in May.
Some argue a major lesson from the Midlands and East reorganisations is the importance of clinical buy-in.
The SHA remains adamant it tried − and succeeded − to get clinicians on board but statements by the RCP suggest otherwise.
That is not to lay the blame squarely at the door of the SHA. It is likely to be easier to get clinicians on board in smaller projects rather than regional reconfigurations.
IPP's Mr Searle said making South West Pathology Services a clinician-led venture had been essential to getting it off the ground.
One of the first pathology joint ventures was GSTS, set up by King's College Hospital Foundation Trust and Guy's and St Thomas' Hospitals Foundation Trust and Serco.
It suffered high profile problems when it was first created in 2010 and posted a £5.9m loss in 2011. But after a change in management, it broke even in 2012 and is forecasting a profit for 2013. Its chief executive Richard Jones said its problems were in the past.
GSTS operates Bedford Hospital Trust's pathology service, which is set to host the hub for the Consolidated Pathology Services consortium in the East of England. This is due to deal with community pathology samples from across Bedfordshire and a large chunk of Essex, including the southern part of the county, where the change has been controversial.
Both the trust and GSTS invested in upgrading the Bedford laboratory to enable it to become the network's hub, an example Mr Jones cited as an example of good partnership working.
"The lab currently handles three million samples. Under the network plans this could be increased to about 15 million from GPs across a much larger geography. We will have an automated blood sciences track and the option of an automated microbiology facility," he added.
Conclusions and predictions
Reconfigurations, especially the East of England and Midlands projects, will be delayed by a combination of vested interests, a lack of capital investment and the new fledgling commissioning environment.
The 25,000 strong workforce surrounding NHS pathology will shrink substantially in coming years.
The bulk of efficiency savings made by reforms are unlikely be reinvested into the pathology services as recommended by Lord Carter because of the change in the financial climate since his reports.
The increasing role of private providers will have unintended consequences and could lead to more complex tests becoming more expensive if a solution to the cherry picking conundrum is not found.
More locally driven projects: without strategic health authorities, it is unclear where the leadership would come from for regional reorganisations. Appetite for efficiencies will drive trusts to look for more locally driven solutions.