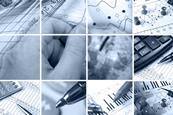 Government is in talks with national NHS leaders over how to fill an urgent funding gap of at least £1bn this financial year, HSJ has learned, as new analysis shows all 42 local integrated care systems were behind their own plans less than halfway through 2023-24.

HSJ  can reveal the first ratings given to every integrated care system for the 'digital maturity' of its NHS providers.

Fewer than one in 10 GP practices offers patients access to their records in several areas of England, with significant variation across England, six months ahead of a new deadline.

Over 40 per cent of integrated care systems are yet to establish digital strategies, HSJ research has discovered.

Several areas that already had low numbers of GPs in the middle of the last decade have seen some of the largest declines over the past six years, HSJ analysis reveals.

A dozen health systems which received £160m from NHS England this summer to accelerate recovery of elective activity have so far fallen short of their pre-covid levels, HSJ analysis reveals.

The chairs have been chosen for 25 of the 42 NHS integrated care boards which will plan health services from April.

Twelve integrated care systems and a coalition of children's hospitals will receive a share of a £160m fund and commit to delivering 120 per cent of their pre-covid elective activity levels by July.

A review of a health system deemed to be among the most advanced in terms of partnership working has discovered poor relationships and a lack of trust between partners.

Nine English NHS trusts now have at least half their adult acute beds occupied by covid-positive patients, with admissions still growing in every case.