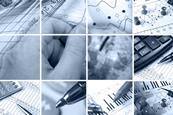 Government is in talks with national NHS leaders over how to fill an urgent funding gap of at least £1bn this financial year, HSJ has learned, as new analysis shows all 42 local integrated care systems were behind their own plans less than halfway through 2023-24.

More than half of integrated care systems have managed to cut their rates of delayed discharges this year, but performance worsened in 16 ICSs.

HSJ  can reveal the first ratings given to every integrated care system for the 'digital maturity' of its NHS providers.

Fewer than one in 10 GP practices offers patients access to their records in several areas of England, with significant variation across England, six months ahead of a new deadline.

More than half of integrated care systems do not have a fully developed population health management system, despite this being a 'core aim', HSJ  can reveal.

NHS England has demanded recovery plans from six systems with a poor record on delivering urgent cancer checks.

England's largest integrated trust is aiming to transform its acute services on a scale comparable to the move away from mental health institutions to community-based care, its CEO has told HSJ.

Commissioners have begun a 'serious incident review' across their integrated care system after early indications showed patients may have suffered harm due to long waits for cancer treatment.
A GP surgery is believed to have become the first practice in England to switch to a 'John Lewis' ownership model after rejecting the prospect of joining its local integrated NHS trust.

Groundbreaking new data on community services appears to show enormous variation between areas in the number of referrals for a 'two-hour urgent response' being recorded.

Four out of five integrated care systems are a long way off achieving the 'convergence' of electronic patient record systems sought by NHS England, HSJ analysis reveals.

There was an increase in the share of GP appointments conducted face to face in September, according to new NHS Digital figures.

An integrated trust has opened a "game-changing" first-of-its-kind imaging facility together with a private company in a bid to "sustainably" increase diagnostic capacity amid rising backlogs of patients, according to its chief executive.

The great majority of England's health systems have given first doses of the covid vaccination to more than half of those aged 45 to 49 in their area, according to the latest NHS England data.