London Ambulance Service Trust has appointed a new chief executive to succeed acting chief Andrew Grimshaw, who will leave in June.
Garrett Emmerson, who was previously a chief operating officer at Transport for London, will join the trust on 30 May.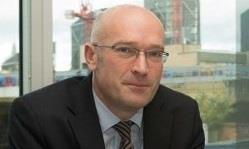 Yesterday HSJ reported that Mr Grimshaw, who has been acting chief executive since January, will be taking up the role of chief finance officer at St George's University Hospitals FT on 19 June.
Mr Grimshaw was appointed as interim chief executive following the retirement of Fionna Moore.
London Ambulance Service Trust was placed in special measures in 2015, and following an inspection in August 2016 the Care Quality Commission raised issues around staff shortages and noted a "lack of effective governance in mitigating staff an patient risks".
Last month HSJ reported that NHS England intends to review the commissioning arrangements for ambulance services in London following a decline in the provider's performance in recent years.
The service specification for the review said: "It has proved challenging to manage the London Ambulance Service contract across 32 CCGs with a history of non-delivery following significant additional investment provided in 2015-16 and 2016-17 to increase frontline staffing and support performance and quality improvement projects which to date have delivered limited progress against key outcome measures."
Trust chair Heather Lawrence said: "Garrett brings a wealth of experience of management, leadership and logistics in the capital.
"He'll work with me, the board and executive colleagues to build on improvements we have already made for the benefit of our patients.
"I'd also like to thank Andrew for taking on the role since Christmas and wish him every success in his new appointment."
Mr Emerson said: "I am tremendously pleased to be joining the service at such an important time for the organisation and am looking forward to the challenges and meeting frontline, support and control room staff, and learning more about the valuable jobs they do to care for Londoners every day."