London Ambulance Service moves out of special measures and rated good by CQC
Inspectors note improvements since overhaul of executive team
Progress on handovers to hospitals and bullying but morale problems remain
An ambulance trust has been moved out of special measures after the Care Quality Commission improved its rating to good.
London Ambulance Service Trust was put in special measures in November 2015 after inspectors rated it inadequate for leadership and safety.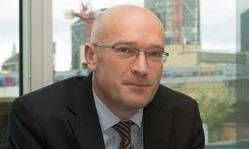 The most recent inspection report, published today, rated the trust good in each of the five domains except caring where it achieved an outstanding rating.
The organisation is the busiest ambulance trust in the country and has 3,500 frontline operational staff.
The trust is chaired by former Chelsea and Westminster Hospital Foundation Trust chief executive Heather Lawrence. Chief executive Garrett Emmerson was appointed last May.
He said the trust would not "rest on its laurels" and aimed for an outstanding rating by 2020.
He said: "We know we still need to make improvements and we have been doing so since the inspection that put us into special measures back in 2015. We have made some big changes in how we operate.
"We will continue to focus on recruitment so that our emergency operations centres are fully staffed and our people who work in them have the working conditions they deserve every time they start their shift."
Inspectors visited the trust in March. Since the previous inspection in 2017, Mr Emmerson, two new non-executive directors and six other directors have been appointed.
CQC chief inspector of hospitals Professor Ted Baker said: "The improvements the leadership and staff of London Ambulance Service have made are especially commendable – and especially necessary – given the major incidents the trust has responded to over the past year, including terrorist attacks and the Grenfell Tower tragedy."
The evidence appendix to the CQC's report said the trust had focused on combatting bullying and harassment and was "starting to see signs of improvement".
The appendix said: "Stations had been visited to enable discussion of issues around the way people were 'managed', what was bullying and harassment, the protection of characteristics, use of banter and inappropriate language."
Inspectors said staff reported that hospitals "had been responsive to demands" on the trust and were "much more cooperative" around delays in transferring patients to emergency dpeartments.
Ambulance crews told inspectors staff shortages affected morale and poor pay affected retention.
One member of staff said they could "earn as much by working in a supermarket. The pay doesn't reflect the stress of some of the calls we take." In one case, a shift change at an emergency operations centre meant one crew was sent on consecutive calls involving children needing CPR.
However, staff acknowledged management initiatives in the past year to soften the emotional impact of the job.