Merger "likely" pushed back 12 months due to delays to national funding and winter pressures
Acquisition will be scheduled for April 2019 if NHS Improvement cannot confirm capital by July
Trust boards to meet in June to confirm date
The acquisition of a hospital trust by its high performing neighbour is now "likely" delayed for a whole year.
Luton and Dunstable University Hospital Foundation Trust had originally intended to take over Bedford Hospital Trust at the start of April 2018.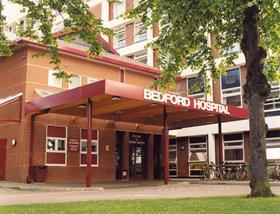 In February, Luton and Dunstable confirmed the acquisition would be delayed as financial agreements with NHS Improvement were "not yet in place". The trust is seeking considerable capital support – £106m for its site and approximately £44m for Bedford.
The trust has now said the "more likely scenario" is the merger will be pushed back to April 2019.
A stakeholder update issued by the trust yesterday said: "The more likely scenario is that the national funding allocation is not announced until later in the summer and in this case we would merge at the start of the next financial year. This is because we are aware of the impact of undertaking major organisational change during the busy winter period."
However, the update added that it was "possible" the merger could go ahead in autumn 2018 but only if NHSI confirmed capital was available by early July.
The document said a joint integration board, consisting of executive representatives from both trusts, would meet in June to agree the "most likely date" for the merger.
It said the merger proposal had "strong support" and the trusts will use the "additional time to further… develop plans".
Luton and Dunstable has requested the capital to rebuild the majority of its acute services block and deal with backlog maintenance.
It is also in discussions with NHSI about the control total for the new organisation and the handling of short term loans to Bedford in recent years. Luton and Dunstable has also asked for £6m to cover transition costs.
Source
Stakeholder update document