Top provider chief executives will help lead some of the workstreams that will start developing the NHS's 10 year plan, HSJ has learned.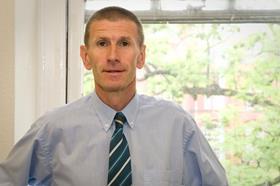 Mike Deegan, CEO of Manchester University FT, will lead one of the workstreams
Various workstreams are also being jointly led by arms-length body, commissioning and third sector leaders. They will be expected to come forward with initial proposals by the end of September.
There will then be a consultation process before a plan is published in November.
The workstreams, which have been formed by NHS England and NHS Improvement, are a key part of the NHS's repsonse to the prime minister's call for a long term NHS plan, the first five years of which have been backed by a new funding settlement.
In an interview with HSJ, Ian Dalton, chief executive of NHS Improvement, said it had been a "personal intent of mine that we make sure the provider sector that has to deliver the plan is strongly built into this [process]". The workstreams will be the "first step in what will need to be a significant engagement process", he added.
The following workstreams and leaders have so far been confirmed, along with four others which cover clinical priorities, including cancer and mental health. Up to another six workstreams may be confirmed later.
Efficiency and productivity:
Jeremy Marlow, executive director of operational productivity
Mike Deegan, chief executive of Manchester University Foundation Trust
Workforce, training and leadership:
Ian Cumming, CEO of Health Education England
Ruth May, executive director of nursing at NHSI
Jim Mackey, chief executive of Northumbria Healthcare FT
Prevention, personal responsibility and health inequalities:
Duncan Selbie, CEO of Public Health England
Vin Diwaker, NHS England's regional medical director for London
Neil Churchill, director for experience, participation and equalities at NHS England
Amanda Doyle, chief clinical officer at Blackpool CCG
Healthy childhood and maternal health:
Sarah-Jane Marsh, CEO of Birmingham Women's and Children's FT
Integrated and personalised care (long-term conditions/frail elderly/dementia)
Caroline Abrahams, charity director for Age UK
Julian Hartley, CEO of Leeds Teaching Hospitals Trust
Digital and technology:
Simon Eccles, chief clinical information officer at NHS England
Sarah Wilkinson, CEO of NHS Digital
Primary care:
Dominic Hardy, NHS England's national director for primary care
Amanda Doyle, chief clinical officer of Blackpool CCG
Research and innovation:
Sam Roberts, director for innovation and life sciences at NHS England
Professor Tony Young, national clinical director for innovation
Clinical standards and performance targets:
Stephen Powis, medical director of NHS England
Carrie MacEwan, chair of the Academy of Medical Royal Colleges
Engagement and processes (including NHS Assembly):
Simon Enright, director of communications at NHS England
Sian Jarvis, executive director of external affairs at NHS Improvement
The national bodies are still in the process of confirming all the workstreams, as well as the leaders and contributors for the confirmed workstreams.
In May, national leaders said they would set up a new "NHS assembly" to help codesign the long term plan, drawn from a wide range of local leaders, patient and staff organisations, and the voluntary sector, among others.
But as revealed by HSJ last month, this will not now be formed until November, meaning it will not contribute to the contents of the plan but will oversee its implementation.
The range of personnel involved in the workstreams appears to be aimed at addressing that concern.
Contributors to the workforce agenda will also include Janet Davies, CEO of the Royal Collge of Nursing, and Nish Manek, founder of Next Generation GP. Tara Donnelly, of the Health Innovation Network, and Roland Sinker, CEO of Cambridge University Hospitals FT, will be involved in the research and innovation work, and Amanda Pritchard, CEO of Guy's and St Thomas' FT will contribute to clinical standards.
Rachel Power, CEO of the Patients Association and Imelda Redmond, national director of Healthwatch England, will work on engagement and processes, children's commissioner Anne Longfield will support the healthy childhood workstream, and Matthew Winn, chair of the Community Network and CEO of Cambridgeshire Community Services Trust, will contribute to the integrated care work.
Steve Dunn, CEO of West Suffolk FT, will be involved in the digital workstream, and Navina Evans, CEO of East London FT, on workforce.
Source
Information provided to HSJ
Mackey, Deegan and Marsh among chiefs selected to develop 10 year-plan
1

Currently reading

Mackey, Deegan and Marsh among chiefs selected to develop 10 year-plan

2