PATIENT SAFETY: An expert witness was "horrified" by failings in the care of a mother at Maidstone and Tunbridge Wells Trust, and said warnings should already have been made about the doctor at fault.
The first corporate manslaughter case against an NHS trust continued at Inner London Crown Court today, following the death of 30-year-old Frances Cappuccini at Pembury Hospital in October 2012.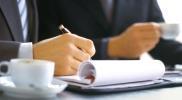 Professor Phil Hopkins, a consultant anaesthetist at Leeds Teaching Hospitals and director of Leeds Institute of Biomedical and Clinical Sciences, appeared as a prosecution witness after reviewing the case.
He listed a number of failings by Dr Nadeem Azeez, an anaesthetist responsible for Mrs Cappuccini's care, saying: "I was horrified when I saw the series of events."
In his opinion, Dr Azeez was underqualified for the specialty doctor post he was appointed to in 2008, and this remained the case in October 2012 as there was no evidence of adequate training or assessment.
Within three months of being appointed, Dr Azeez should have had a personal development plan but there was no evidence of this being carried out, he added.
There was no record of professional development at his first appraisal in February 2010, the court heard, and Dr Azeez had not attended any training courses in more than two years.
An appraisal in December 2010 noted Dr Azeez's poor attendance at departmental meetings, said he was not taking part in developmental activities and he was "lacking motivation", the court heard.
Professor Hopkins said this should have been recognised as a "red flag" to the anaesthetic department.
There had been little progress by a third appraisal in December 2011, and he added: "I've escalated concerns about colleagues whose appraisals were better than this. The concerns on the appraisal record should have been escalated."
He also said there was no evidence to suggest who was supervising Dr Azeez, as per the Royal College of Anaesthetists' guidelines.
Dr Azeez is not on trial as he has returned to Pakistan. However, Errol Cornish, a locum consultant anaesthetist who assisted Dr Azeez, has been charged with gross negligence manslaughter.
Professor Hopkins raised concerns about the appointment of Dr Cornish, from Bromley in south east London, saying he had insufficient oversight or appraisal, given that he did not meet the standards for a substantive appointment.
He added that an interview panel should have been convened to ascertain the level of his knowledge and clinical practice, and there was no evidence the trust had first tried to recruit a locum who would have met the standard for a substantive role.
The court heard the appointment, training and appraisal of doctors is a matter of a trust's clinical governance, for which the chief executive and trust board are ultimately responsible.
Professor Hopkins added: "It's my opinion that this trust didn't meet its statutory duty of effective clinical governance."
The court has heard how Ms Cappuccini required a general anaesthetic to remove some residual tissue after a caesarean birth.
This procedure was performed successfully, but problems arose when she was "prematurely" taken off mechanical ventilation by Dr Azeez, the court heard.
Jurors were told Dr Azeez made basic errors, including failing to record the patient's fluid status in his general assessment; failing to discuss blood loss and fluid levels with the obstetrician; failing to ask for help from a senior colleague; prematurely removing the mechanical ventilator; and failing to replace the ventilator when Mrs Cappuccini was not regaining consciousness.
Professor Hopkins said the situation was "recoverable" when Dr Cornish arrived to help, and that given his seniority his failure to ensure the restoration of mechanical ventilation was more serious.
For 80 minutes, Dr Azeez was "hand ventilating" the patient with a face mask attached to the anaesthetic machine, before mechanical ventilation was restored by an intensive care doctor.
Professor Hopkins said the prolonged period of inadequate ventilation led to a respiratory acidosis and rising potassium levels, followed by cardiac arrest.
In cross-examination, Professor Hopkins accepted that another expert has "fundamentally disagreed" with his findings in relation to the cause of death and the actions of Dr Cornish. This expert is due to give evidence for the defence later in the trial.
The trust and Dr Cornish deny the charges. The trial continues.
Source date
20 January 2016