Ministers allocate £100m for new East of England specialist children's hospital
Local NHS bosses in conversations for finance from range of funders
Funding announced as part of £1bn capital funding for 75 projects
A region's first specialist children's hospital – combining physical and mental health services – may be opened in 2023 now the government has approved up to £100m for the long-planned project, the lead chief executive has told HSJ.
The new regional facility, plans for which were first announced in 2005, would be based in Cambridge and finally allow the East of England to ditch the unenviable tag of being the only English NHS region without a specialist children's hospital.
The funding was the largest single allocation of £1bn of capital funding distributed by the Department of Health and Social Care this week, which also included funding for 75 other schemes.
Cambridge University Hospitals Foundation Trust chief executive Roland Sinker said the project was not yet fully funded, with NHS bosses targeting funding and partnership arrangements with major donors, industry and Cambridge University.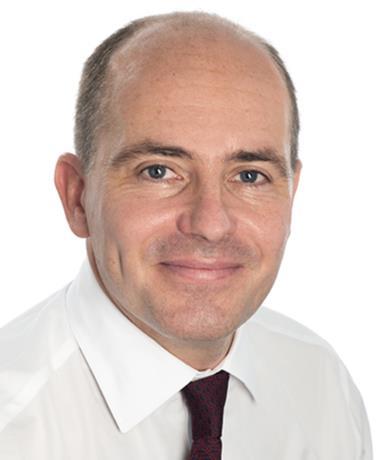 He told HSJ: "We are delighted about [the funding announcement] which has been the result of a huge amount of work as a partnership [across the STP]."
Mr Sinker, who also became Cambridgeshire and Peterborough Sustainability and Transformation Partnership lead in a temporary capacity in the summer, said a fuller business case would be drawn up by March which would set out the scope of the project and details such as how many beds the hospital would have, once they finalised the funding available.
He added: "The children's hospital is absolutely central in terms of how the region develops it's paediatric services.
"It needs to be a model that will support existing services in a very collaborative way, [and not] destabalise other services across the region or [mean] children travelling here from across the region [unless it is absolutely necessary]."
Local mental and community trust Cambridgeshire and Peterborough Foundation Trust and the university are partners on the project, whose objectives include integrating mental and physical health services, and developing research.
CPFT chief Tracy Dowling said: "Physical and mental health services are intrinsically linked, and this is the most incredible opportunity to bring them under one roof for the benefit of young people and their families."
Other capital allocations for Cambridgeshire in the £1bn announcement included £26m for major re-development work at Hinchingbrooke Hospital, run by North West Anglia Hospitals FT, and also £19m for a modular build facility for CUH's main site, Addenbrooke's Hospital.
Mr Sinker said it would take around 18 months to get the modular facility live from when the project was fully signed off, which is expected to be by March 2019, with full proposals still being finalised. It is expected the facility will provide around 40 beds, which would make a significant contribution to the 1,000 bed hospital's capacity shortage.
The trust estimated it was between 100 and 150 beds short, with driving up capacity by cutting length of stay and the number of delayed discharges core aims for both the trust and the STP.