CQC upgrades Cambridgeshire Community Services Trust from "good" to "outstanding"
Cambridgeshire one of NHS' most challenged health economies
CQC's Ted Baker congratulates trust on "excellent standard of care"
Cambridgeshire Community Services Trust has had its rating upgraded from "good" to "outstanding" by the Care Quality Commission.
The CQC, which published its inspection report today, also rated the trust "outstanding" in its caring and well-led categories, and "good" for being safe, effective and responsive.
Inspectors, who visited the trust between April and June, said the provider "offered excellent care and treatment, particularly in its community sexual health services".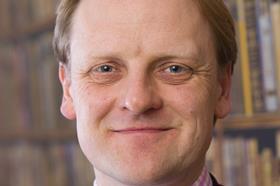 The trust, which is led by NHS England's first community health services director Matthew Winn, provides specialist community-based services across Cambridgeshire, Luton, South Bedfordshire, Peterborough, Suffolk and Norfolk. It employs more than 2,000 people in medical, dental, nursing, support and allied healthcare roles.
Cambridgeshire is one of the English NHS' most challenged health economies. The "outstanding" rating represents a significant change in fortunes for the trust, which, in 2014, was forced to transfer 45 per cent of its then 3,540 staff to six other organisations after losing its role as provider of older people's services across the county.
Around 1,400 staff were transferred to Cambridgeshire and Peterborough Foundation Trust. The trust was part of a consortium which won the £800m Uniting Care contract to provide older people's services across the county for the next five years, which collapsed after just eight months, causing significant financial and reputational damage.
Many senior figures thought at the time CCST would prove too small to be sustainable.
CQC chief inspector of hospitals Ted Baker congratulated the trust on giving an "excellent standard of care", adding: "A caring culture ran through the organisation. We saw warm and generous interactions between people and staff which had a positive impact on patient wellbeing.
"Underpinning this was a leadership team that prioritised putting people at the heart of their care by supporting frontline staff with the right strategies and policies."
Professor Baker singled out the trust's community sexual health services which he said "treated people with dignity and respect, working particularly successfully to support vulnerable people".
Inspectors said they witnessed several areas of outstanding practice across the trust, including:
Innovative use of technology to enhance care for young people, including a text-based service to contact school nursing services and a digital platform offering information about health and healthy lifestyles;
Successful working with health and social care partners to deliver effective palliative care; and
The employment of a specialist HIV pharmacist in community sexual health services, and effective engagement with patients and external healthcare professionals to improve understanding of sexual health.
The trust must, however, address a number of issues. "There were not always enough nurses and health visitors in community services for children and young people. We also found gaps in staff training, notably regarding sepsis, although the trust had begun addressing this," the CQC chief inspector said.
Mr Winn said: "I am incredibly proud… Staff across the trust have worked hard to develop innovative and accessible services for local residents and this rating reflects their dedication and passion for delivering the very best outcomes for the communities we serve.
"I was delighted the CQC recognised what I witness all the time, that our staff are caring and compassionate in the way they provide care to local residents – all of our local teams have so much to be proud about."
Mr Winn is also the senior responsible officer for the "ageing well" programme, the part of the NHS long-term plan which majors on expanding community health.