Property issues require due consideration so that primary care is not hampered as the NHS undergoes significant changes due to the new care models. By Nathan East and Edwina Farrell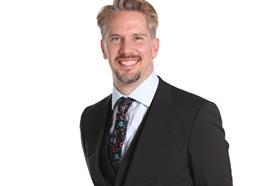 As implementation of the Five Year Forward View opens up the healthcare market to expanded service delivery by primary care providers, it is vital that policy makers and commissioners ensure that complimentary infrastructure is put in place that match the ambitions of the policy.
Integrated community based healthcare will require access to surgeries that will need to be configured with additional capacity than the vast majority of existing surgery premises allow.
When the NHS undergoes significant change, property issues tend to be ignored. However, the location and type of facility for service delivery will play a key part going forward in the availability of community based healthcare services.
Need for strategic planning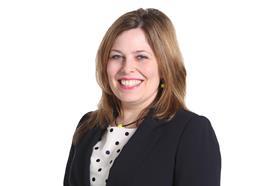 Given the push to deliver more and more services out of a hospital setting, far greater strategic planning needs to be given to how the infrastructure to deliver these out of hospital services is going to be delivered.
It is inevitable that service delivery under MCP vanguards and the recently announced "primary care home" contract for practices with list sizes of 25-50k will mean changes to the traditional GMS and PMS contract models for primary care services.
Delivery of new care models should not be undermined by a lack of innovation
The question is, will new contract models have an impact on the ongoing availability of premises cost payments for core primary care services? Any changes to the system will need to be carefully considered to ensure that the delivery of primary care is not destabilised by having to meet costs that historically providers have not had to bear.
There are many examples of practices that are already struggling with property costs through uneconomic service charges. Delivery of new care models should not be undermined by a lack of innovation.
However, any changes that have not fully analysed the financial impact that would result from removal of, or variation to premises cost funding could have a significant impact on the sustainability of expanded primary and community care, and the ability of practices to develop or operate buildings capable of delivering the enhanced role envisioned.
Possible solutions
As such, commissioners and policymakers should engage with the key stakeholders in primary care property, including the banks and developers before making any radical changes.
For GP led MCPs there would appear to be three routes a new contract could take. The first is a continuation of existing PMS and GMS contracts, with broader community services being bolted on to the core service package using the NHS Standard Contract.
This would be the most straightforward option but would not be the most effective for integration of care or operating an Accountable Care style model with capitated budget.
Another possible solution is for both the primary and community elements of the contract to be converted to an APMS, as this fits neatly into the existing NHS Standard Contract. This brings with it two elements of uncertainty that are unlikely to incentivise GPs in taking up any new contract.
Firstly, APMS will mean a time limited contract which will mean a less secure platform for securing borrowing. The second is that APMS will not secure reimbursement or notional rent. The third will be an all new contract, which at the current time seems unlikely.
From the banks and investors perspective the entire funding system for primary care property is predicated on the continued payment of premises costs for GMS and PMS services. Investors recognise primary care property as a solid if undynamic asset class and the attraction of investment has historically been its security rather than the size of the investment return.
The banks that traditionally lend on primary care property do so on terms that simply are not available to other commercial property occupiers, both in percentage terms of loan to value made available for the delivery of schemes that would not otherwise be possible, and in terms of interest rates. Funders are able to lend knowing that the existing contracts are effectively perpetual and that the payment of the loan guaranteed by the state.
Commissioners and property stakeholders will need to work closely together
The loans secured over NHS surgeries all require the continued payment of notional rent/rent reimbursement. Any change to this could trigger a revision to the terms of existing borrowing, or a lack of availability of new borrowing to buy out retiring partners which could have significant financial consequences.
Interest rates will need to change and the ability to develop new surgery premises on an affordable basis would be much more difficult without sizeable capital contribution by providers. If the new contract model is of a much shorter duration, it is hard to see that schemes would be sustainable from either a borrower or lenders perspective.
The market has already seen a well documented and seismic reduction in the number of new surgery schemes being developed in recent years because a lack of funding for new schemes by commissioners, with a lot of the primary care estate remaining unfit for purpose. This will only increase as the demands of broader service delivery increases the demand on property.
Commissioners and property stakeholders will therefore need to work closely together to ensure that the innovation being demonstrated by service providers is not inadvertently derailed by structural funding issues.
Nathan East and Edwina Farrell are both partners at national law firm Weightmans