This relatively new model of maternity care has a range of benefits for mothers and NHS maternity services alike. But midwife led units must prove their worth through utilisation and cost effectiveness to ensure their potential is realised, writes Helen Whately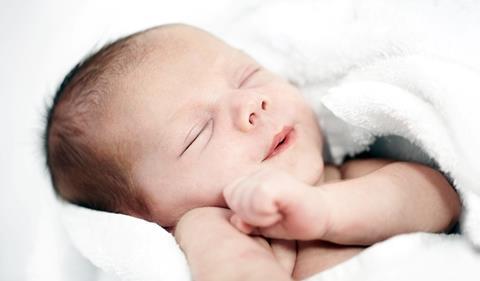 Baby
Midwife led units, or MLUs, are at the forefront of efforts to de-medicalise birth.
There are around twice as many now compared to seven years ago, and increasing the share of births in them is part of many hospital maternity strategies.
Feedback indicates that they are providing a positive experience for mothers and staff find them a rewarding place to work.
A recent National Institute for Health and Care Excellence consultation referenced evidence that associates MLUs with lower rates of intervention.
'Midwife led units need to demonstrate that they are a good clinical model and are cost effective'
Updated NICE guidelines, due to be published later this year, are expected to recommend that women with a low risk pregnancy should be encouraged to give birth in an MLU. This bodes well for the 150 or so MLUs across the country.
However, many have struggled to make full use of their capacity, leading to poor financial performance and questions over their longer term viability.
With NHS maternity services under pressure from many directions, MLUs need to demonstrate they are not only a good clinical model, but that they can be cost effective.
MLUs need to make more use of capacity, while ensuring staffing is sufficiently flexible to cope with ebbs and flows in demand. There are clear opportunities and plenty of momentum in MLUs' favour, but it is uncertain how long they have to make their case.
MLUs need to seize the moment to secure their future.
The pressure on maternity services
'NHS maternity services are facing pressures on many fronts'
There are now around 155 MLUs in England, mostly co-located with consultant led "obstetric units" while a significant number (around 65) are freestanding.
NHS maternity services are facing pressures on many fronts.
They include:
greater demand in terms of numbers and complexity;
significant staff turnover and persistent vacancies;
evolving national standards and commissioner expectations, including 1:1 midwifery care in labour and increased consultant presence; and
the need to make their share of savings.
Struggling to appeal across the board
MLUs try to provide an environment that is more "homely" than an obstetric unit and care that de-medicalises low risk deliveries.
Christine Carson, clinical guideline programme director for NICE, refers to evidence indicating that these units are "more likely to result in a better birth experience with less medical intervention".
Sceptics suggest that is a consequence of the preferences of women who choose them and their risk profile, rather than attributable to the units themselves.
Others suggest it may be more associated with the favourable staffing ratio compared to a busy obstetric unit.
'Midwives from MLUs are often called into nearby obstetric units to help out, leading to frustration among staff'
But despite the positive feedback from mothers, many MLUs are underused.
This has been the case in co-located units as well as freestanding ones, and has been a factor in closures.
With a traditional staffing model, underutilisation can mean midwives become de-skilled and the unit struggles to be financially viable.
In practice, midwives from MLUs are often called into nearby obstetric units to help out, but that in turn leads to frustration among staff and ultimately service closures.
Given the pressures described above, MLUs must prove their worth both in terms of quality and efficiency for providers and commissioners to be able to justify continued investment in them.
Way to make units work
The first priority for the midwife led units is to increase their utilisation. There are plenty of opportunities, for instance:
Many pregnant women do not even know the options of where they can give birth, let alone have the information to make an informed choice to deliver in a midwife led unit. A recent Which? survey of new mothers found nearly half felt they knew little or nothing about the different types of units available to them.
In some trusts, the "default" pathway for low risk mothers is still delivery in the obstetric unit. This is where they will be expected to book into, or be sent to, when they arrive at the hospital in labour. Mothers have to actively choose to go to a midwife led unit. Provided the pregnancy is low risk, this could be the other way round.
Some professionals working in maternity services are unfamiliar with what the units offer. It is still a relatively new model so there is more to do to bring all GPs - and even some community midwives - up to speed.
More could be done to support women who are worried about giving birth without an epidural, which is another reason some may opt for obstetric over midwife led units. Published research indicates that women are more fearful now than in the past about how they will cope with the pain of childbirth. Antenatal education could do more to prepare women and their partners, and there is a case for more research into understanding women's expectations and preferences for childbirth.
The second priority is to look at ways of improving the economics of the units.
Even with increased birth volumes, most units will still be smaller than obstetric units. They also experience significant fluctuations in activity.
'It is a relatively new model so there is more to do to bring GPs and some community midwives up to speed'
As a consequence, models of staffing, which involve enough midwives on site 24 hours a day to cope with peaks in activity, are inevitably inefficient.
As Jennifer Trueland described, freestanding midwife led units have been particularly challenged by this issue and many are now shifting to more flexible workforce models, for example.
When a woman is in labour she contacts the community midwifery team and they support her wherever she wants to deliver, whether at home or at a midwife led unit.
Units introducing staffing models like this can learn from other countries where flexible models are more established.
Optimistic outlook
If midwife led units cannot increase utilisation and manage staff costs, provision for the low risk births they currently provide would probably be integrated back into obstetric units (other than for a small share of mothers who would opt for home births).
Renewed efforts could be made to retain the essence of the midwife led unit experience within obstetric units, but past experience suggests this is difficult.
'Successful MLUs could reduce the pressure on obstetric units, enabling them to focus on higher risk pregnancies'
However, if these units can get it right the prospect is their continued growth and with it, more births without medical intervention and more positive experiences for mothers delivering in them.
As clinical and financial factors tend towards the fewer, larger obstetric units, more midwife led units may be proposed as alternatives to full service obstetric units.
The knock-on effect of successful MLUs should be reduced pressure on obstetric units, enabling them to focus their resources on higher risk pregnancies and in turn improve outcomes and experience for that group of mothers and their babies.
With benefits that seem in the interests of everyone using NHS maternity services, it is crucial that midwife led units seize this moment and make the model work.
Helen Whately is an expert in McKinsey's healthcare practice