CCGs stop closure of several mental health services ahead of judicial review
The closures will be examined as part of a wider consultation
Cuts were confirmed in March amid protests from local campaigners
MENTAL HEALTH: Commissioners in Greater Manchester have halted the closure of several mental health services, ahead of a judicial review.
In October last year, Manchester Mental Health and Social Care Trust announced a number of "non-core" service retractions – including a chronic fatigue and pain service – in a bid to save £1.5m.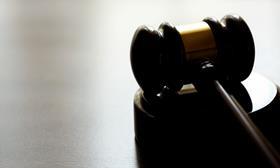 The cuts were confirmed in March amid protests from local campaigners. A judicial review launched by a service user was also brought against the trust and clinical commissioning groups.
On Thursday, North Manchester CCG said the legal action will not be contested and the cuts will instead be examined as part of a wider review of mental health services to be carried out from August to November.
Martin Whiting, chief clinical officer at the CCG, said: "We believe it is pragmatic not to withdraw services at this stage, ensuring that scarce NHS resources are not wasted on a costly judicial process.
"Instead we will focus our efforts on the upcoming consultation when people will be able to influence what services are required in the future to deliver high quality care to those with mental health needs in the city…
"We would like to apologise for any distress this process may have caused service users and their carers.
"Time has moved on since the initial decision was made and we don't want to continue with potentially disruptive changes without full consideration of how all services fit within a new vision for mental health services in Manchester."
The judicial review had been due to start on 26 July. The applicants claimed the trust had breached its duty by failing to consider how the closures would affect disabled and other disadvantaged people; had made the decision before public consultation; and had failed to provide the public with all the necessary information.
They also claimed that city commissioners had failed to consider the health needs of the city.
NHS Improvement is conducting an acquisition process for the trust, which is deemed "financially unviable", and is set to be taken over by Pennine Care Trust or Greater Manchester West Foundation Trust.
The other services to be retracted were creative wellbeing activities such as ceramics, photography, textiles and woodworking; a placement and support service to help people into work; a psychosexual service; support for specialist affective disorders; and a perinatal liaison nurse.
Source
Information provided to HSJ