Greater Manchester West Mental Health FT named as preferred acquirer of Manchester Mental Health and Social Care Trust
Pennine Care Foundation Trust had also bid
MMHSC admitted in 2014 was no longer sustainable as a standalone organisation
NHS Improvement says there will be no changes to service delivery during next phase of merger
STRUCTURE: Greater Manchester West Mental Health Foundation Trust has been chosen to take over a struggling neighbouring trust.
NHS Improvement named the trust as the "preferred acquirer" of Manchester Mental Health and Social Care Trust on Friday, and said it is expected to take responsibility for its services by January.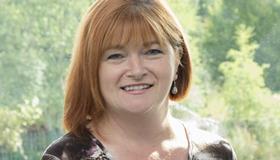 MMHSC has financial problems and reported a deficit of £4.12m for 2015-16 on a turnover of about £106m. In 2014 it said it was unsustainable in its current form, leading to bids from neighbouring organisations to run its mental health and social care services.
Greater Manchester West was chosen ahead of Pennine Care Foundation Trust.
GMW chief executive Bev Humphrey said she was confident the acquisition will "bring together the best of both organisations".
She said there will be no disruption to services during the acquisition. She added: "Our priority over the coming weeks and months will be to better understand the organisation, and to listen to and engage with staff, service users and carers, and other key stakeholders in the city.
"We have a strong track record of successfully managing organisational change and have an experienced team in place to progress this acquisition.
"We recognise that this will be an uncertain time for many people, but are committed to making this transaction run as smoothly as possible."
Pennine Care chief executive Michael McCourt said: "Of course we are disappointed that Pennine Care FT was not chosen as the preferred acquirer for Manchester Mental Health and Social Care Trust; however, I would like to offer my congratulations to Greater Manchester West Mental Health FT who we look forward to working and collaborating with in the future to deliver the best care to patients, people and families in our local communities.
"Pennine Care continues to be in excellent shape as an integrated care provider and we will continue to grow and develop as a trust."
MMHSC said in 2014 that it was unsustainable in its current form. Its decision was upheld by the NHS Trust Development Authority – now part of NHS Improvement – in January 2015, which then looked at options for a possible merger.
NHSI said the decision followed the recommendations of the local transaction board, which involves representatives from MMHSC, clinical commissioning groups, Greater Manchester Health and Social Care Partnership, the local authority and NHS England.
GMW can now carry out a full appraisal of MMHSC with a view to entering a formal agreement to acquire the trust by 1 January. The merger agreement will be drawn up between the two trusts, overseen by NHSI.
The regulator's executive regional managing director for the North, Lyn Simpson, said the decision contributed to the local devolution commitment to develop a new approach to mental health services in the region and integrate mental health with other community services.
She added: "I am pleased that Greater Manchester West Mental Health FT will now take forward a plan for joining the two trusts, bringing increased certainty to service users and staff around the future of mental health services in Manchester.
"NHS Improvement will continue to work collaboratively with the trusts and local partners to conclude an agreement."
MMHSC chief executive Michele Moran said the acquisition was "critical" to sustaining improvements and developing a more joined up mental health service.
He added: "I'm delighted by the announcement as it will allow us to develop a more integrated approach to providing mental health services to some of the most vulnerable people in Manchester.
"This move is critical to sustaining the improvement made collectively over the past year. These steps to develop a more joined up mental health service are in line with the Five Year Forward View and plans for health and social care devolution into the next decade."
Lord Peter Smith, chair of the Greater Manchester Health and Social Care Strategic Partnership Board, which is overseeing the devolution project, said the announcement was an "essential part of the region's transformation programme".
Source
NHS Improvement and trust statements