Manchester University FT is the biggest trust in England after merger in October
Loans to pay for new electronic patient record, A&E reconfiguration, backlog maintenance and liquidity support
Money represents vote of confidence in merger and trust management
Manchester's new hospital trust is in line for £125m of loans from the Department of Health to implement an electronic patient record and reconfigure its emergency departments.
The money for Manchester University Foundation Trust, which would be repaid over 15 years, will also cover some backlog maintenance work and provide liquidity support.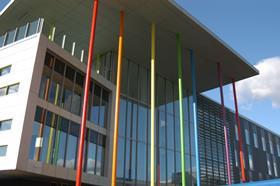 The trust, which is the largest in England, was formed in October through the merger of Central Manchester University Hospitals FT and University Hospital of South Manchester FT.
The loans are detailed in papers published by the Independent Trust Financing Facility, which is part of the DH, and have been recommended for approval. They will need final sign off by the DH.
Tight controls on capital spending at a national level have made it more difficult for trusts to access cash support of this kind in recent years, so the recommendation represents a vote of confidence in the merger and trust management.
Of the total, the documents say £50m has been allocated for rolling out the Allscripts electronic patient record across the trust. Allscripts has already been procured for the south Manchester sites.
In a statement to HSJ, the trust said it will "conduct an open procurement process with all interested suppliers for the future EPR that meets MFT's requirements".
On the central Manchester sites, this would mean replacing Chameleon, which is a combination of internally built applications and purchased systems.
A reconfiguration of the accident and emergency department at Manchester Royal Infirmary has been allocated £24m, which will include a separation of the flow of major and minor incidents, and a new primary care assessment at the front door.
Similar work would be undertaken at the A&E departments at Royal Manchester Children's Hospital, costing £12m, and at Wythenshawe Hospital, costing £10m.
A further £17m has been allocated for essential backlog maintenance work at the south Manchester sites, along with £12m of liquidity support.
The trust plans to deliver an £18m surplus in 2017-18, which assumes the receipt of £29m of sustainability and transformation funding.
In recommending approval of the loans, the ITFF said: "The proposed level of debt appears to be manageable, particularly as it will be drawn over a number of years…
"Whilst the debt is ostensibly largely required to support investment, in reality it underpins the combined liquidity of the two organisations during a period of rationalisation. The majority of the investment will happen anyway even without a merger, certainly at [the central Manchester sites] as it can otherwise most likely be funded from internal resources."
Previous transactions in the provider sector have benefited from significant DH cash support, such as Frimley Park Hospital FT, which was given access to £328m for its takeover of Heatherwood and Wexham Park Hospitals FT.
Salford Royal FT has so far not received DH support in relation to its effective takeover of Pennine Acute Hospitals Trust, though this is likely to form part of negotiations ahead of a formal acquisition.
Story updated to include trust statement and clarify that the loans will need formal sign off by the Department of Health.