Surgeons blew the whistle at Royal Manchester Children's Hospital after toddler's death
Claimed management prioritised elective procedures over emergency cases, but the trust has disputed this
Report says the hospital's leaders face "a number of challenges"
Trust leaders have outlined plans to address "cultural" differences between clinicians and managers at Royal Manchester Children's Hospital.
It follows concerns being raised by whistleblowing surgeons earlier this year, after Kayden Bancroft, who was 20 months old, died while awaiting emergency surgery at the hospital.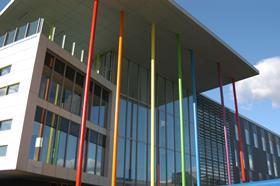 The surgeons warned of a shortage of emergency operating theatres and intensive care beds, and said management had made it difficult to cancel elective procedures to ensure emergency cases could be treated.
The hospital is run by Central Manchester University Hospitals Foundation Trust, which said that "at no time" had clinical staff been told to prioritise elective cases over emergency care.
A board paper published last week by the trust said "increasing non-elective demand" was a red rated risk for RMCH – warning that a surge would pose greater risks to patient safety, as well as "the potential to compromise elective programmes and financial stability".
The risk register added that action was taken in the short term to expand the bed capacity.
Generally, elective activity is more profitable than emergency cases due to the prices set through the national tariff payment mechanism.
A board paper published by the trust in July said various actions have been carried out in response to Kayden's death and the whistleblowers' concerns, including a "review of the existing processes for managing non-elective cases".
Concerns about the culture at RMCH, as well as Manchester Royal Infirmary, were raised by the Care Quality Commission in 2016, and the document also outlined actions taken in response to this.
These included a "cultural diagnostic" survey, which indicated consultants felt that "their own leadership behaviour is stronger… than that of their leaders", with the greatest differences between the views of consultants and managers relating to "goals and performance".
The paper said RMCH's leadership faces "a number of challenges, including the handling of these complex issues", and there needs to be a "rapid improvement in the levels of engagement with consultant medical staff".
It said Gill Heaton, the trust's deputy chief executive, was providing a "consistent executive level of support" to ensure sufficient progress is made before the trust merges with University Hospital of South Manchester FT next month.
A trust statement said: "At no time has CMFT directed clinical staff to prioritise elective over non-elective care. All surgery is reviewed by doctors to ensure clinical urgency is the priority for the organisation of surgical lists. As is the case at most similar hospitals, elective cases are regularly cancelled to accommodate emergency patients."
HSJ asked the trust to clarify whether specific changes to systems or processes had been made to ensure emergency cases were always prioritised appropriately, but the trust did not respond.
The trust recently posted a job advert for a "chief executive" for the RMCH site who would report into the board of the merged trust, which will be called Manchester University FT. The recruitment process is ongoing.
Source
Trust board papers; trust statement
Source date
September 2017