FINANCE: Medway Foundation Trust is set to end the 2015-16 financial year with a deficit of £52.5m as its future looks ever more uncertain.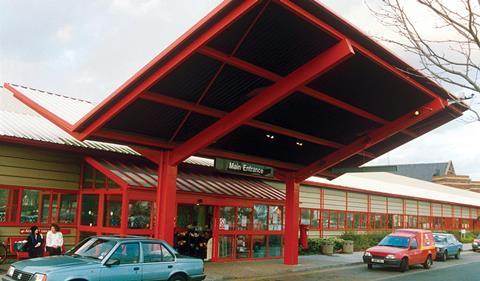 Medway Maritime Hospital
The trust's March board papers reveal that additional money from commissioners plus asset revaluation and life extensions could reduce its deficit from £58m down to £52.5m. That is likely to be around 20 per cent of its income of just over £250m.
Expenditure has outstripped income by around £5m a month in recent months and the trust is unlikely to make its forecast deficit of £48.5m – and is £30m overspent on the £22.5m deficit predicted at the start of the year.
It has also had persistent problems with accident and emergency performance and in February performance fell as low as 62 per cent on individual days.
Chief executive Lesley Dwyer told the meeting last week: "The presentations to the emergency department during this time have remained above 300 a day… we have also had two days where the presentations were almost 400 a day."
However, she highlighted changes introduced in mid-March that are reducing admissions and increased the percentage of patients discharged within 48 hours.
The trust, which has twice been rated "inadequate" by the CQC and is in special measures, was visited by the CQC last week. This was not a full inspection but followed a three month extension of its special measures after a highly critical inspection report issued in January.
Chief inspector of hospitals Professor Sir Mike Richards wrote to health secretary Jeremy Hunt saying: "Should progress not be made, I am ready to use CQC's enforcement powers. These might include a Notice of Proposal to cancel the registration of Medway Foundation Trust. This would of course be subject to appeal to the First Tier Tribunal.
"As you know, cancellation would mean that the trust would not be able to provide regulated activities. At the point of issuing the Notice of Proposal, it is my expectation that those with statutory responsibility for the commissioning of those services currently delivered by the trust would address the issue of the need for alternative provision."
Source
Trust board papers and meeting