Interim finance director Tim Bolot leaves Medway FT after 18 months
Trust recorded £42m in-year deficit in December
Darrenn Cattell appointed as new interim finance director
WORKFORCE: The highly paid interim director of finance at Medway Foundation Trust has left – as the trust heads towards a deficit of nearly £50m for 2015-16.
Tim Bolot, managing partner of Bolt Partners, had been at the trust since June 2014. From then until March 2015, he and his team cost the trust £674,575 plus VAT – likely to be £809,490 overall. The trust has said about half of this went to Mr Bolot.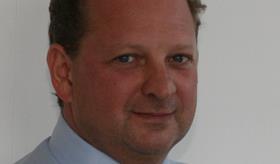 Mr Bolot and his team left in December 2015, when the trust's contract with Bolt Partners came to an end. The trust said the contract was planned to end in December.
The likely cost of Mr Bolot and his team for their whole time at Medway was around £1.5m, if the payments in 2015-16 continued at the level of 2014-15.
The trust – which is in special measures and has been rated "inadequate" by the Care Quality Commission – made a loss of £33.9m in 2014-15 and had planned for a deficit of £22.5m in 2015-16. This has been reforecast to £48.5m. However, the trust's finances have continued to decline and at the end of December it was £42m in deficit. Its loss for December was over £6m.
Darren Cattell has been appointed new interim finance director.
Mr Cattell has worked at Mid Staffordshire FT, Cambridgeshire and Peterborough FT and most recently at Heart of England FT. At HEFT he was employed through Mill Street Consultancy. In 2014-15, the company was paid £55,000-£60,000 for his services over two and a half months.
Medway said in a statement: "Darren possesses a wealth of invaluable experience, providing expertise and support to NHS trusts with similar challenges to what we currently face.
"He joins at a critical time as we set about delivering our improvement plan in response to the CQC report, tackling our current financial deficit and ensuring we continue to pave the way for a new era of stability and strong leadership at Medway Hospital.
"In keeping with the rest of our executive directors' salaries, his position has been benchmarked against other NHS trusts, which are facing similar challenges, and are competitive within the market."
It added: "Clearly, we recognise our current financial position for this financial year is higher than originally anticipated. The overriding reason for this increase is largely due to the improvements we've invested in to help improve patient care and their overall experience at the hospital.
"In response to our financial challenge, we are recruiting more permanent staff than ever as we move increasingly away from our reliance on agency staff – evidence of which will be the arrival of 100 new permanent nurses this year. In addition, we have also undertaken a review of the hospital estate to ensure that we are making optimum use of any space, which could be put to better use by doctors and nurses. This will ultimately benefit our patients in the process."
Source
Trust board papers and HSJ research
Monitor considering putting 25 trusts into turnaround with management consultancies
1

2

Currently reading

Medway finance interim leaves as deficit hits £42m